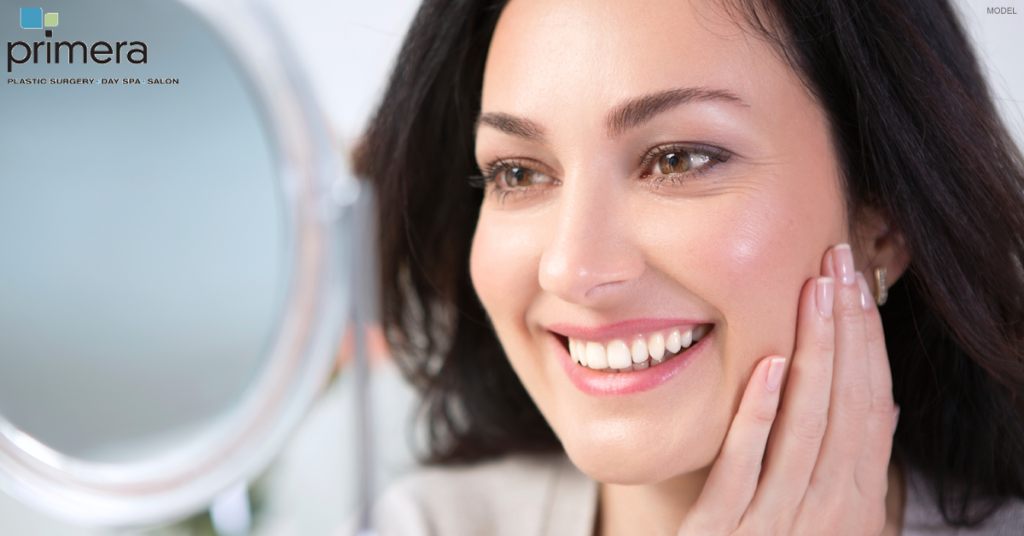 Although skincare products have made great strides in terms of efficacy, there are some specific aesthetic concerns that are more responsive to clinical treatments. Don't get me wrong—a good skincare regimen is the bedrock of healthy, resilient skin. But it's not a cure-all. So how do you know when to try something from the drugstore shelf and when to visit us for a procedure? Let's take a look at how the claims of these products stack up against your clinical options.
Claim #1: Reduce lines and wrinkles
Arguably the most common complaints associated with aging, lines and wrinkles can "announce" how old we are long before we say anything aloud. The key player in most topical wrinkle-fighters is moisture. When skin is hydrated and well-nourished, wrinkles are less apparent. However, these results typically last for a few hours, and it's time to start all over again in the morning. For more serious wrinkle erasing, my patients and I both agree that injectables like BOTOX® Cosmetic and dermal fillers are better. These products reduce wrinkles from beneath the skin for a deeper improvement that can last for months.
Claim #2: Boost collagen
This is a dubious claim for topical products. While many creams and serums contain collagen, it's difficult to stimulate your body's own collagen development using only topical products. Collagen production takes place beneath the surface of the skin, so clinical treatments work best. Laser skin resurfacing uses targeted wavelengths to penetrate skin's outermost layers, stimulating the skin's deeper structures to go into collagen-making overdrive.
Claim #3: Brighten skin tone
If you want to go the topical route, look for products that contain vitamin C, kojic acid, azelaic acid, or hydroquinone. These ingredients have the evidence to back their abilities as skin brighteners. For a one-time brightening boost that you can use to enhance your normal routine, try a chemical peel. These treatments use higher concentrations of these ingredients to brighten skin and fade dark marks.
Claim #4: Tighten and lift
Unfortunately, most topical products simply don't contain enough of a particular active ingredient to create a noticeably tighter or lifted appearance. Any visible results that are created are usually short-lived. In order to significantly tighten skin (while still avoiding surgery), I might recommend Ultherapy® to my Orlando patients. This unique procedure uses ultrasound energy to stimulate collagen development and improve the structures of the skin. It's a great way to add definition and tone to the jawline and lower face, areas that commonly see looseness and laxity.
Of course, the best way to choose the right rejuvenation option for yourself is with an in-person consultation. During this visit, I'll evaluate the specific areas you want to treat and help you build a plan that addresses each of your concerns. Contact my office online to get started!