Primera Plastic Surgery
1035 Primera Boulevard
Lake Mary, FL 32746

Phone: (407) 333-3040
Fax: (407) 333-3496

Mon–Fri: 9 a.m.–5 p.m.
Sat: 9 a.m.–3 p.m. (Med Spa only)

Surgery for Men
A growing trend in aesthetic therapy is that more and more male patients are seeking cosmetic facial improvement and anti-aging solutions. It has become more acceptable in our society for men to seek out anti-aging remedies and facial plastic surgery. Our practice treats men of all ages for a variety of skin conditions and cosmetic concerns. In some cases, job insecurity fuels a man's interest in cosmetic surgery. It's a tough job market out there, so men want to look better and younger, less tired and more alert. They don't want drooping jowls or eyes. On the other hand, many of our male patients are successful businessmen who have accomplished a lot and don't feel threatened by younger men in the workforce. They're successful, and they don't have to prove anything; they just want to look good. Dr. Edward J. Gross frequently performs facial cosmetic surgery to help men from Orlando, FL and other local cities look and feel their best.
Men from throughout Florida often seek out Dr. Gross for subtle, natural-looking plastic surgery results. request a consultation today, or call our office at (407) 333-3040.
Proven Techniques, Outstanding Results
For many men, the decision to consult a plastic surgeon begins with a few lines between the eyebrows and across the forehead. Some seek help for other issues, such as:
Drooping upper eyelids or eyebrows
Baggy lower eyelids
Nose irregularities such as a hump or a crooked nose from a sports injury
Acne scars
Excess fat under the chin and neck
Protruding ears
Computer Imaging
See Your Results Before Surgery
Our practice is among the few that use computer imaging to show potential results. With the help of this technology, Dr. Gross can reliably tailor a surgical treatment plan for the unique needs of each patient.
Learn More
Surgery for Men With a Facial Plastic Surgery Specialist
Our practice takes an active role in treating men, erasing signs of aging and reshaping the profile with a natural look. Our facility is gender-neutral, with Tuscan architecture, earth-tone colors, plenty of men's magazines, and a staff eager to make your visit comfortable, quick, and easy.
A small but growing group of middle-aged men is choosing to hold back the relentless march of time with facial plastic surgery. In Orlando and surrounding areas, men commonly seek procedures such as a facelift or neck lift to gain a more youthful neckline and tighten a sagging face and jawline.

Edward J. Gross, M.D.
Double Board-Certified Facial Plastic Surgeon
With 24 years in practice, Dr. Gross' quality of care and results have earned the confidence and referrals of doctors throughout the region. His emphasis on patient education helps the men and women he treats feel comfortable and supported during their treatment.
Meet Dr. Gross
Request My Consultation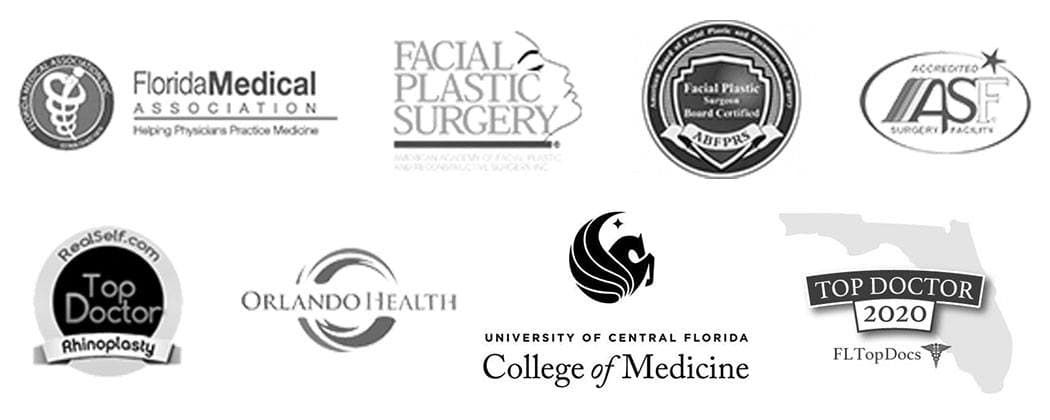 "In ever-competitive job and dating markets, looking and feeling your best is important. Men of all ages are finally embracing the idea of looking good and taking care of their faces."
– Dr. Gross
Ear pinning (otoplasty) has also become more prevalent as shorter hairstyles have risen in popularity, making it difficult for some men to cover protruding ears.
Another emerging trend is for men to get more non-surgical therapy to improve the skin tone and texture, to reduce frown lines, and to fill depressions around the mouth. The biggest increase has been in minimally invasive procedures, primarily BOTOX® Cosmetic and soft tissue fillers. Men are also seeking more chemical peels and laser treatments in pursuit of a youthful look.
Leading the Way in Patient Satisfaction
No matter where you prefer to do your research, you'll find plenty of 5-star reviews for Primera Plastic Surgery. Dr. Gross and his team strive for complete patient satisfaction, and they'll go above and beyond to ensure you're happy with every element of your experience.
Learn More
Before any procedure, Dr. Gross can provide a preview of your potential results with computer imaging. By using this advanced technology at your consultation, he can give you a glimpse of what your face might look like after one or more of these treatments.
"Men also tell surgeons they don't want a drastic change in appearance, just enough to make them look better. For the most part, they don't want to go from 60 to 30; they go for the subtle look. They want natural."
– Dr. Gross
Procedures Look Book
Benefits to Men
Feel better about yourself
Look more youthful & alert
Subtle changes are all you need
Minimal Downtime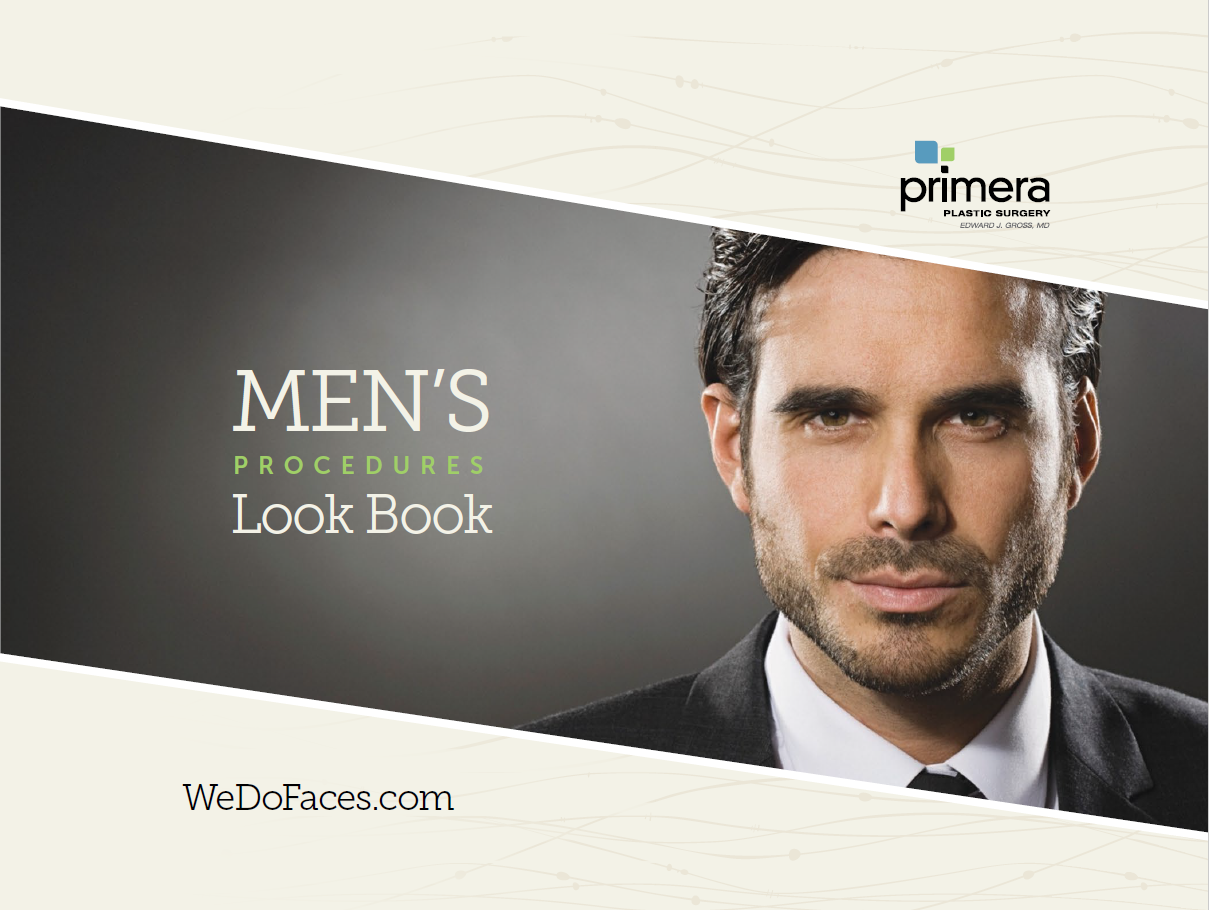 Download
Take the Next Step
To learn more about plastic surgery procedures for men, request a consultation today, or call our office at (407) 333-3040.
Back to Top