Primera Plastic Surgery
1035 Primera Boulevard
Lake Mary, FL 32746

Phone: (407) 333-3040
Fax: (407) 333-3496

Mon–Fri: 9 a.m.–5 p.m.
Sat: 9 a.m.–3 p.m. (Med Spa only)

Facelift
Facelift specialist Dr. Edward J. Gross can give you an energetic, youthful appearance that matches the way you feel inside. Using techniques customized to ensure the results look natural, Dr. Gross lifts and tightens the face's soft tissue and contours the jawline to reverse the effects of gravity, sun exposure, and the stresses of daily life. Women and men searching for a facelift surgeon in Orlando are hard-pressed to find another double board-certified facial plastic surgeon with Dr. Gross' training and experience.
If you're considering a facelift, request a consultation today or call our office at (407) 333-3040.
Proven Techniques, Outstanding Results
Facelift surgery addresses all of the various facial tissue levels, including the underlying muscles known as the superficial muscular aponeurotic system, or SMAS. Dr. Gross uses this proven, comprehensive technique for facelift surgery. Unlike previous versions of the procedure, which often relied on tightening the skin, creating an artificial, "windblown" appearance, SMAS facelifts manipulate deeper tissues by lifting, tightening, and repositioning muscle to actually improve the structure of the face. While the skin is also redraped and tightened slightly to ease the look of fine lines and wrinkles, it's no longer the primary method for rejuvenating the face. Today's facelift surgery can correct an array of common signs of aging in the lower portion of the face, including:
Sagging facial skin
Jowls
Loose neck skin
Poorly defined jawline
Leading the Way in Patient Satisfaction
No matter where you prefer to do your research, you'll find plenty of 5-star reviews for Primera Plastic Surgery. Dr. Gross and his team strive for complete patient satisfaction, and they'll go above and beyond to ensure you're happy with every element of your experience.
Learn More
Dr. Gross conceals facelift incisions both behind and in front of the ear crease. Attention to detail in the planning, placement, and closure of these incisions is the key to his consistently natural-looking results.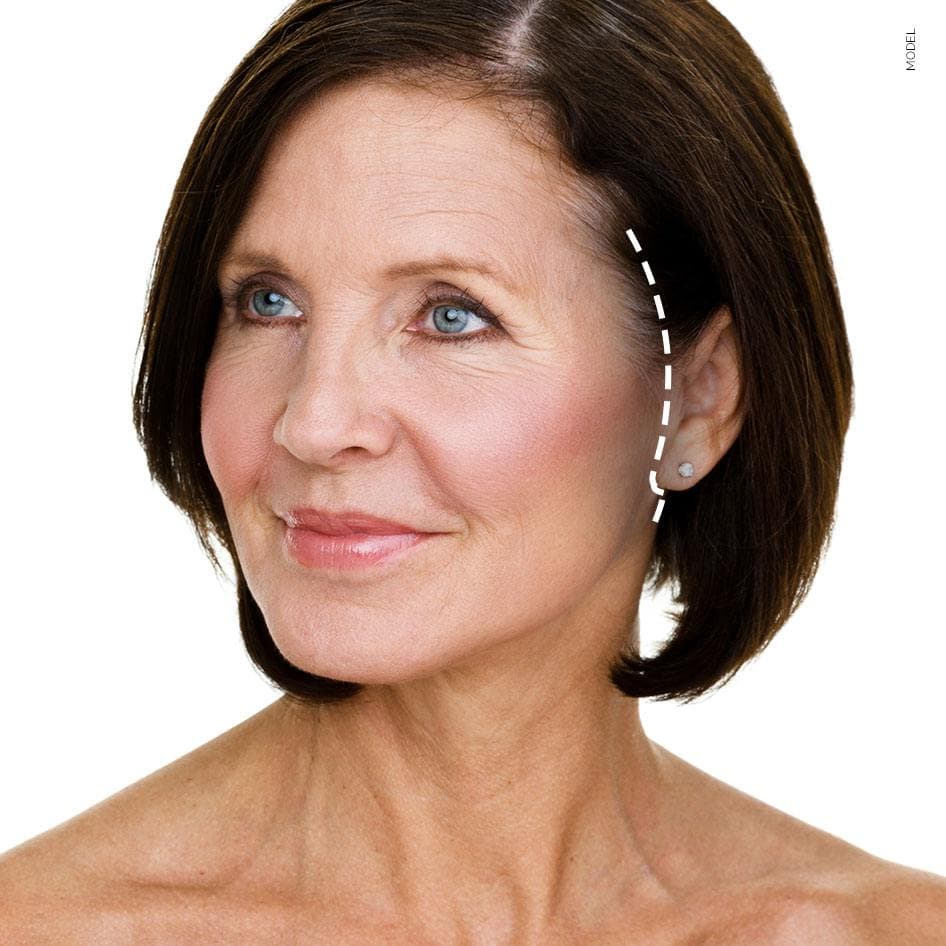 Facelift Incisions
Dr. Gross makes facelift incisions so they are hidden in the hairline and around the ears. He uses the SMAS facelift for better longevity, minimal scarring, and natural-looking results.
Edward J. Gross, M.D.
Double Board-Certified Facial Plastic Surgeon
With 24 years in practice, Dr. Gross' quality of care and results have earned the confidence and referrals of doctors throughout the region. His emphasis on patient education helps the men and women he treats feel comfortable and supported during their treatment.
Meet Dr. Gross
Request My Consultation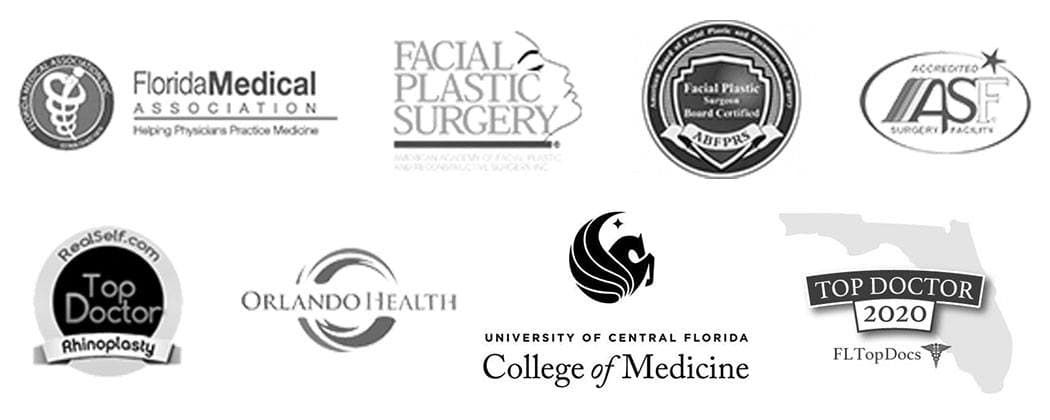 Facelift With a Facial Plastic Surgery Specialist
Studies show that cosmetic procedures performed earlier in a patient's life offer the longest-lasting results because younger skin maintains better elasticity and tone. "Patients are seeking facial rejuvenation at a younger age, and we are seeing better treatment outcomes when we start with younger, healthier skin," says Dr. Gross.
Dr. Gross uses computer imaging to simulate your facelift results during your initial consultation. This technology helps him adapt each facelift procedure to each patient's unique anatomy and goals. During your consultation, you and Dr. Gross may work together to virtually experiment with different surgical techniques to ensure you're both working toward a common goal.
Dr. Gross also sometimes recommends a mini facelift for patients who want to treat signs of facial aging, but do not need as extensive a treatment as a traditional facelift. Additionally, he frequently combines a facelift with a neck lift to address sagging neck skin, as well as a specialized procedure to eliminate neck bands called platysma muscle plication.
Facial Plastic Surgery Possibilities
Dr. Gross customizes each face lift in Orlando to get the best possible results and may recommend specific procedures such as:
Mini Facelift
Facelift with neck lift
Chin tuck (submentoplasty)
Ultherapy® to supplement facelift
Eyelid surgery
A submentoplasty, or chin tuck, is another alternative procedure with limited downtime that corrects the fullness under the chin in combination with liposuction. The incision is hidden under the chin in a natural crease. Dr. Gross can recommend the right procedure for you during your comprehensive consultation and skin assessment.
Although facelift surgery is a popular option on its own, occasionally its results can be complemented by those of eyelid surgery or even a laser treatment.
"We are finding greater success and improved longevity with Ultherapy® treatments to enhance results following facelift and mini lift," according to Dr. Gross. He recommends an Ultherapy treatment, which uses ultrasound energy to stimulate collagen growth, about 6 to 9 months after surgery.
"It's better to consider facial surgery when younger, as the tissues have better elasticity and strength."
– Dr. Gross
Computer Imaging
See Your Results Before Surgery
Our practice is among the few that use computer imaging to show potential results. With the help of this technology, Dr. Gross can reliably tailor a surgical treatment plan for the unique needs of each patient.
Learn More
Expert Beauty Guide
Rejuvenate Your Look
Elevate Saggy Skin
Tighten the Structure
Define the Neck + Jaw
Restore Shape
Download
Facelift FAQ
What is facelift recovery like?
Facelift surgery is an outpatient procedure at Primera Surgery Center. However, you'll need a trusted loved one to drive you home and stay with you for at least the remainder of the day following surgery. As with any surgical procedure, you will experience some discomfort, swelling, and bruising. With the help of prescribed medications, these symptoms should resolve within 7 to 10 days.You'll be scheduled for a follow-up appointment after about 1 week, during which Dr. Gross removes your sutures. Most patients feel comfortable and confident enough to return to work and other daily activities within 10 to 14 days, using makeup to cover any residual bruising. More strenuous activities, such as exercising, should be avoided for 2 to 3 weeks or more. You should also limit your exposure to the sun for several months in order to avoid excessive scarring and other complications. Dr. Gross recommends adopting sunscreen into your permanent skincare regimen in order to avoid future skin damage and to prolong your results for as long as possible.The results of your facelift can last for more than a decade, but it's worth noting that a small percentage of patients require a second procedure in order to achieve their desired results. During your consultation, Dr. Gross evaluates your degree of facial aging and helps you understand the likelihood of achieving your cosmetic goals.
How much does a facelift cost?
Dr. Gross meticulously plans his facelift surgeries to meet the precise needs of each patient. More significant procedures generally cost more than mini facelifts or surgeries that target only minor complaints. At Primera Plastic Surgery, most facelift patients can expect to pay between $14,750 and $16,500 (NOT including anesthesia or facility fees) for their surgeries. The overwhelming majority of patients who undergo facelift surgery feel that the expense is well worth the lasting results. During your consultation, Dr. Gross offers you a more precise quote that reflects all elements of your surgery.Dr. Gross is also pleased to offer his patients financing options to help them work facelift surgery into their budgets. Our staff will help you navigate a plan that suits your lifestyle.
How will a facelift help me?
This procedure will improve sagging facial skin, jowls, and loose neck skin by removing excess fat, tightening muscles, and redraping facial and neck skin. We mostly perform this procedure on men and women 40 and older.
What type of anesthesia is needed for a facelift?
We require general anesthesia for this procedure.
Are there any drains used?
Yes. We use a patented drain system from Porex®, the TLS Surgical Drainage System®. This speeds healing by removing fluid under the skin and minimizing bruising. These are removed in the office on the 2nd day after your procedure.
Is the facelift an inpatient or outpatient procedure?
The facelift is an outpatient procedure at Primera Surgery Center. Hospitalization is not necessary.
Where are the incisions placed for a facelift?
Dr. Gross conceals the incisions behind the ear crease and in the front of the ear crease. Attention to detail in the planning, placement, and closure of these incisions is key to a nice result.
What are the common side effects?
Temporary bruising, swelling, numbness and tenderness of skin, and a tight feeling.
What are the risks of surgery?
Injury to the nerves that control facial muscles or feeling (usually temporary). Infection and bleeding. Poor healing and excessive scarring. Asymmetry or change in hairline (uncommon).
How long will I enjoy my results?
Usually 10 years. Some patients enjoy their results indefinitely.
I have heard about problems and complaints with Lifestyle Lift® in Orlando. What should I know?
You should know the attorney general of New York fined Lifestyle Lift for false and deceptive advertising and that the Florida attorney general has also opened an investigation into the business practices of Lifestyle Lift in our state. There have also been several deaths from Lifestyle Lift reported around the country. View this CBS investigation video on YouTube to get the bigger picture.
"It's never too late for facial rejuvenation!"
– Dr. Gross
Take the Next Step
If you would like to explore facelift options here in Orlando, please request a consultation online or call (407) 333-3040 to schedule an appointment.

Back to Top