Primera Plastic Surgery
1035 Primera Boulevard
Lake Mary, FL 32746

Phone: (407) 333-3040
Fax: (407) 333-3496

Mon–Fri: 9 a.m.–5 p.m.
Sat: 9 a.m.–3 p.m. (Med Spa only)

Why Choose Dr. Gross
As a facial plastic surgeon, Dr. Gross has dedicated training and great experience in his field, making him a true specialist. Although both facial plastic surgeons and general plastic surgeons are board-certified, those who specialize in facial surgery typically perform far more facial procedures per year. For example, Dr. Gross consistently performs more than 100 rhinoplasty procedures a year – nearly 10 times the average of a general plastic surgeon.
Informed and educated patients recognize the importance of this type of specialization, as well as the beautiful, natural-looking results Dr. Gross creates with cosmetic surgery. They also recognize the distinction of his certification with the American Board of Facial Plastic & Reconstructive Surgery. Public honors have followed; Dr. Gross was named Best Plastic Surgeon by Orlando Magazine in 2006, 2007, 2011, and 2012. He was also featured in the Orlando Sentinel as a leading plastic surgeon in central Florida.
Why Choose Us
Primera Plastic Surgery provides top-quality care in our state-of-the-art surgical and recovery facility accredited by the American Association of Accreditation of Ambulatory Surgery Facilities (AAAASF). Our patients are constantly impressed with the care we provide, not to mention the results created by Dr. Edward J. Gross, our double board-certified facial plastic surgeon. In the Orlando area, Dr. Gross has built a loyal patient base over 2 decades of practice. Whether you require facial cosmetic surgery, non-surgical skin rejuvenation, or spa services, we have the experience and advanced techniques to meet your needs.
Our Staff
Our skilled and experienced staff members work closely with Dr. Gross, assisting in pre- and postoperative care, as well as treating patients for aesthetics, lasers, injectables, and skin care. To learn more about our nurse practitioner, physician's assistant, anesthetist, and other skilled and experienced staff members, visit Primera's Our Care Providers & Staff page.
AAAASF Accredited Surgery & Recovery Center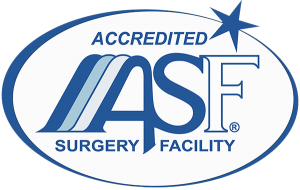 When they enter Primera, our Orlando plastic surgery patients see a beautiful, inviting environment filled with natural light and expansive views. Primera offers patients a private and confidential entrance leading directly into our surgical facility. Our warm, Tuscan-style interior blends old-world beauty with the latest technology.
Primera Plastic Surgery provides patients expert care in our state-of-the-art, AAAASF-accredited on-site surgical and recovery facility. Our operating room is thoughtfully designed for your comfort and safety, featuring the latest in cutting-edge amenities. Large windows offer views of a private preserve and provide natural, calming light. The natural light also reveals shadows on the skin's surface and allows Dr. Gross to hide incisions in subtle creases to minimize scarring. The on-site operating facility is double HEPA air filtered, has a certified Med Gas system and built-in advanced life safety system (from Expeditor), and meets or exceeds the high safety standards of the AAAASF. Learn more about the AAAASF and their standards at www.aaaasf.org.
Comfortable Amenities
Our plastic surgery and medical spa patients get to enjoy a number of exclusive perks meant to enhance their comfort and convenience:
We participate in Allergan's Alle rewards program for BOTOX® Cosmetic, JUVÉDERM®, SkinMedica® skin care & LATISSE® products, as well as the Aspire Rewards program for Restylane® & Dysport®, entering points for you!
We include complimentary spa services with every surgical procedure to promote faster healing and wellness.
Our post-op care is second to none – we provide all surgical supply necessities, including the doctor's personal cell phone number, pill diary to track medications, as well as possible weekend post-surgery visits.
Computer Imaging
We offer computer imaging of your face to review sun damage, red spots, brown spots, wrinkles, and texture problems. Computer Imaging helps Dr. Gross create a customized plan to achieve the best results for you and lets you preview your results before any surgical procedure.

Over the years, Dr. Gross has supported the Orlando community with pro-bono efforts in Kids House, Safe House, Harbor House, Pathways to Home, Arnold Palmer Children's Hospital, Harvest Time International, Face to Face, and Faces of Honor. Our practice believes in giving back to the community that has supported us throughout the years.
Find out why men and women travel from throughout Florida for plastic surgery and skin rejuvenation at our practice, and spa. Request a consultation today online, or call our office at (407) 333-3040.