Primera Plastic Surgery
1035 Primera Boulevard
Lake Mary, FL 32746

Phone: (407) 333-3040
Fax: (407) 333-3496

Mon–Fri: 9 a.m.–5 p.m.
Sat: 9 a.m.–3 p.m. (Med Spa only)

Cynosure Icon®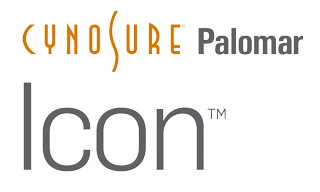 The versatile, state-of-the-art Icon system is an effective treatment for conditions such as skin discoloration, sun damage, and rosacea. Coupled with other laser skin treatments offered at our Orlando-area practice, the Icon system enables us to customize procedures based on the specific needs of our patients. Our extensive experience using laser and light-based therapies attracts patients not only from Orlando but throughout Florida.
If you're considering a laser skin treatment and want to learn more about the Icon system, request a Consultation using the online form, or call our office at (407) 333-3040 to schedule an appointment.
Proven Techniques, Outstanding Results
The Icon system's versatility is remarkable. It can be used to address many concerns, including:
Sun damage
Redness
Brown spots
Rosacea
Ask us which laser best serves your needs. An alternative treatment may be recommended using the Pulsed Dye Laser or the YAG laser.
Icon Treatment With a Facial Aesthetic Specialist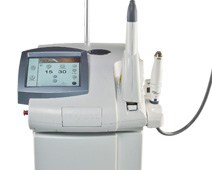 Dr. Gross first assesses your skin using the Skintel® Melanin Reader, which precisely measures your skin tone and the melanin density in the treatment area. These readings enable them to choose treatment settings with accuracy unmatched by the much more subjective methods used in the past.
The Icon intense pulsed light (IPL) treatment is excellent for clearing hyperpigmentation, dark spots, sun damage, and redness, creating even skin tone without downtime. It delivers low-intensity light energy directly to the skin, causing very little discomfort.
Specialized handpieces are used to customize the treatment for your specific skin condition. IPL isn't technically a laser, but it uses light energy in much the same way to destroy pigmented and damaged skin cells and trigger the production of new collagen and cell growth.
"The Icon IPL is the gold standard for improving skin discolorations in a convenient, 20-minute treatment for red or brown spots, textural concerns, rosacea, and sun-damaged skin with no downtime."
– Dr. Gross
Icon IPL Treatment Cost
At Primera Plastic Surgery near Orlando, we customize each IPL treatment to the patient's specific needs and desired results. Therefore, it's impossible to offer an exact quote via the internet. In general, price estimates for some of the most commonly treated areas are as follows:
Full face: $525
Neck: $80
Chest: $630
Arms: $630
Legs: $1,200
Acne scars or surgical scars: $395
Leading the Way in Patient Satisfaction
No matter where you prefer to do your research, you'll find plenty of 5-star reviews for Primera Plastic Surgery. Dr. Gross and his team strive for complete patient satisfaction, and they'll go above and beyond to ensure you're happy with every element of your experience.
Learn More
A Smooth Recovery
Because the Icon IPL system offers non-ablative, non-invasive treatments, there is no downtime following a session. Depending on the specific condition being treated, you may need 2 to 3 treatment sessions to get the desired results. Some patients experience a little redness after their treatments, but it typically fades within hours or, at most, overnight. You may notice the pigmented spots darken initially after being treated. As the skin sheds damaged cells during the next 10 to 14 days, you'll see your skin tone become more even and clear.
It is important to wear sunscreen any time you go outside after undergoing an Icon treatment.
Take the Next Step
To learn more about Cynosure Icon® treatment from Dr. Gross, please request a consultation online or call (407) 333-3040.
Back to Top