Primera Plastic Surgery
1035 Primera Boulevard
Lake Mary, FL 32746

Phone: (407) 333-3040
Fax: (407) 333-3496

Mon–Fri: 9 a.m.–5 p.m.
Sat: 9 a.m.–3 p.m. (Med Spa only)

Computer Imaging
The computer imaging system used by Dr. Edward J. Gross is a very powerful tool for assessing a patient's anatomy, facial features, and balance; for teaching with visual aids; and, most importantly, for developing a concept of potential results for each individual Orlando plastic surgery patient. Over the years, this has become an indispensable part of the Primera practice.
Very few practices have this advanced technology or offer the experience that Dr. Gross has developed over many years of performing both the computer imaging and the surgery. Request a consultation online today, or call our office at (407) 333-3040.
Brooke's Story
Brooke was bothered by her nose being too big overall. Her bridge was thick and her tip too prominent. Her Computer result was very nice, but her Actual after result is even better. He nose is more shapely and feminine. Computer Imaging played a key role in her Consult and surgery. She is very happy.
About Computer Imaging
Dr. Gross primarily uses computer imaging for rhinoplasty (nose surgery), chin and profile surgery, facelift and mini lift surgery, eyelid lifts, and ear pinning (otoplasty). Seeing a representation of your own face on the computer imager is a much more useful tool than before-and-after photographs of other patients, according to Dr. Gross. It also sets a template or roadmap for surgery, which is customized for each patient's unique anatomy.
After your personal consultation with Dr. Gross, we email the digital images to you. You can then discuss them with family members and friends.
Edward J. Gross, M.D.
Double Board-Certified Facial Plastic Surgeon
With 24 years in practice, Dr. Gross' quality of care and results have earned the confidence and referrals of doctors throughout the region. His emphasis on patient education helps the men and women he treats feel comfortable and supported during their treatment.
Meet Dr. Gross
Request My Consultation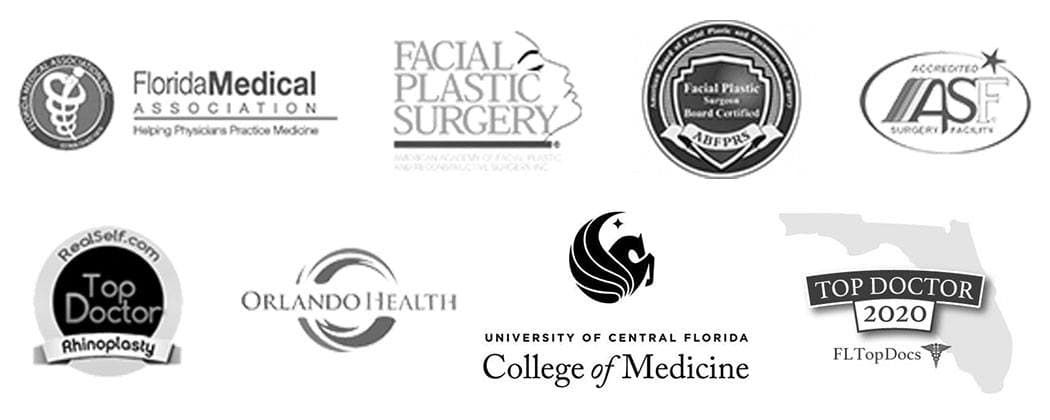 Computer analysis allows Dr. Gross to take careful measurements of each patient's nose and facial profile angles and then show estimated surgical results. Computer imaging is an excellent teaching aid for our patients. We show these customized images on a large-screen TV during surgery in our operating room for Dr. Gross to review and follow for a very detailed and tailor-made surgical plan.
"With this technology, we can show the anticipated results of surgery to a high degree of certainty, as well as explain the anatomy. All of this leads to a more informed, confident, and happy patient."
– Dr. Gross
Take the Next Step
To learn more about computer imaging from Dr. Gross, please request a consultation online or call (407) 333-3040
Back to Top