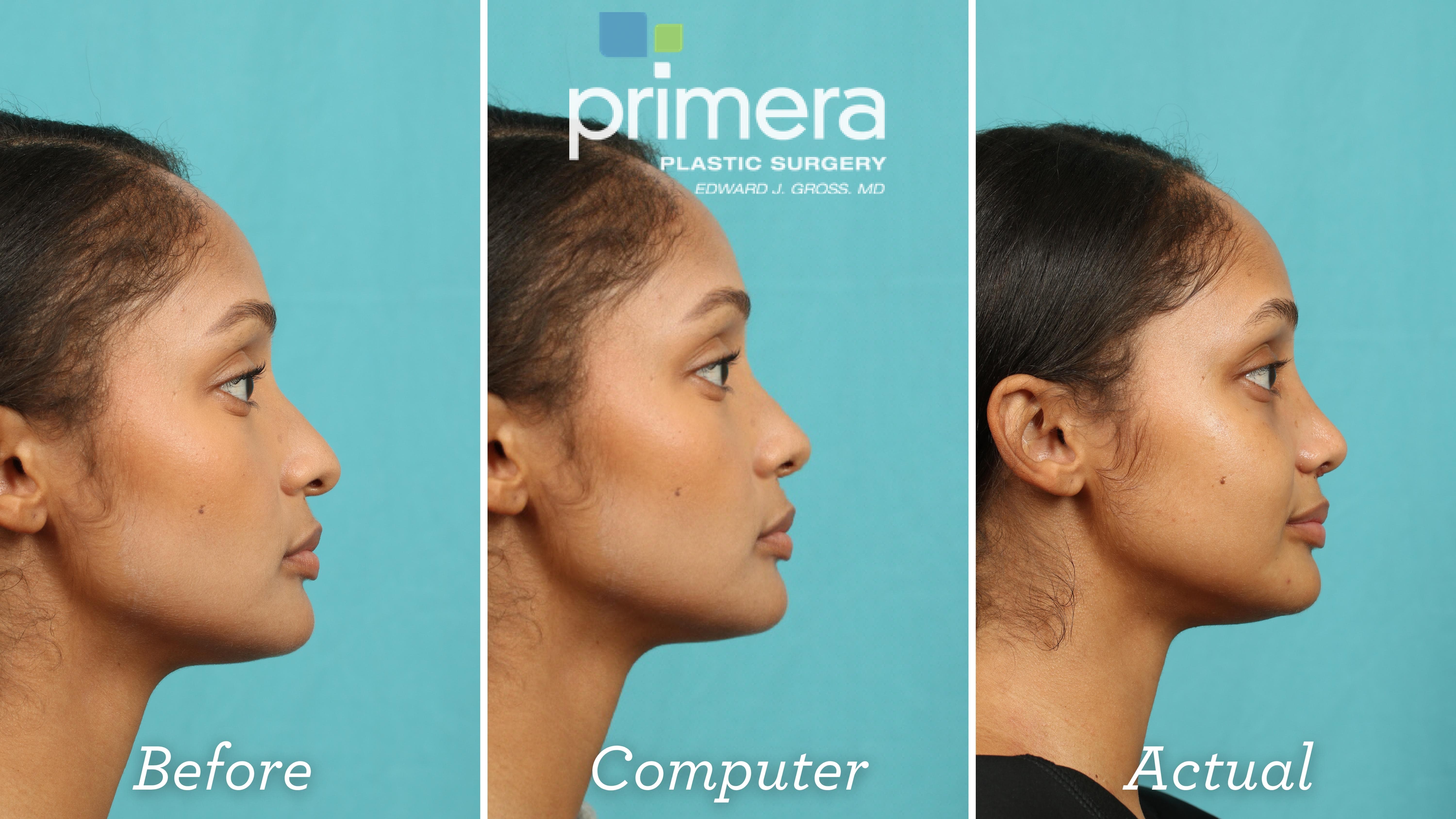 Brittaney - Case #697
Brittaney is 25 years old and was concerned with the overall appearance of her nose. Her bridge was wide and the nostrils wider than she preferred. Dr. Gross' imaging showed her the possible results, but she is even happier with her actual 1-month results showing a thinner, more refined nose. Computer imaging played a key role in her rhinoplasty consultation and surgery. Now she loves her new look! Learn more about Brittaney's case here.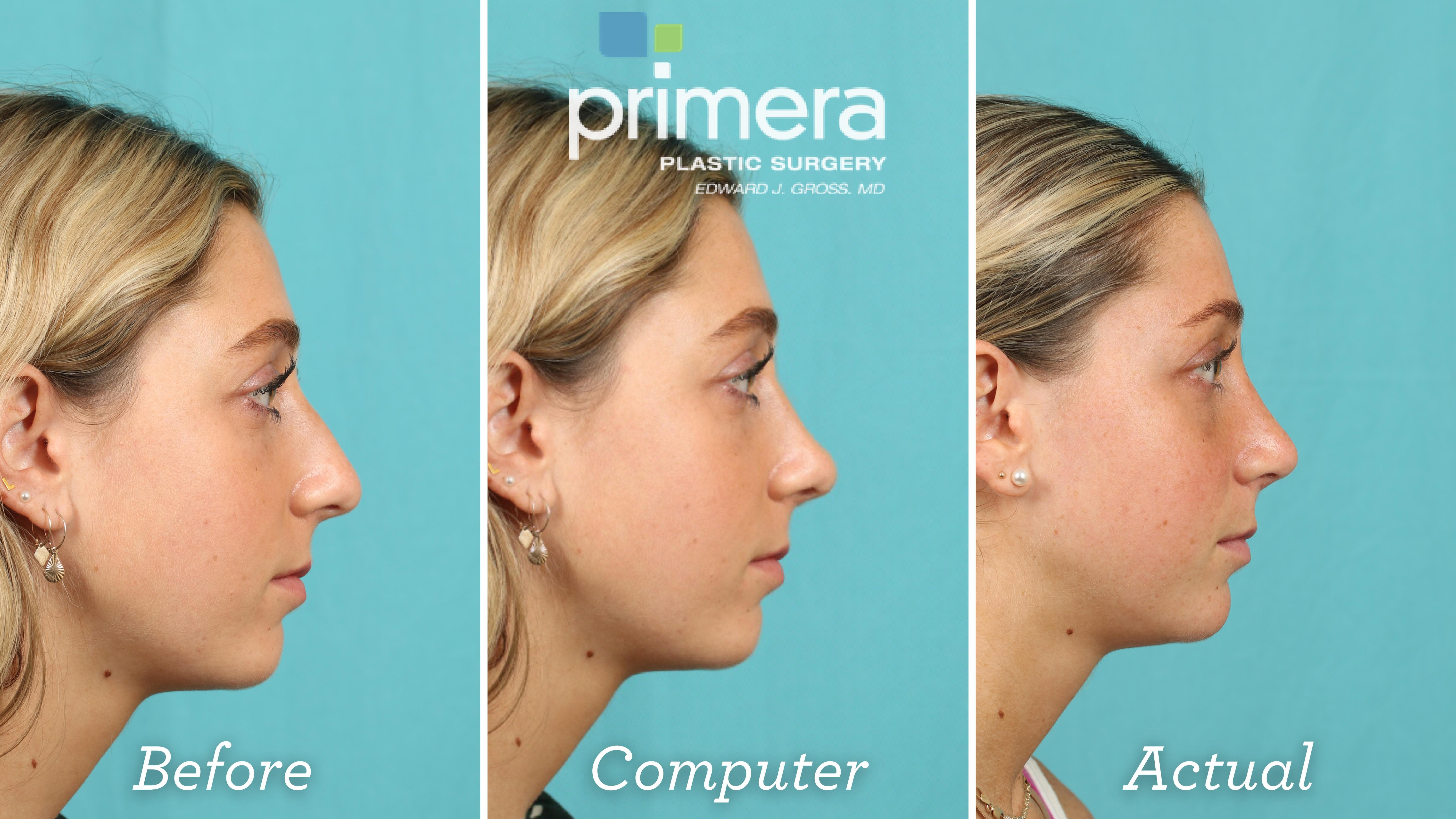 Lauren - Case #701
Lauren is 19 years old and was unhappy with the width, the dorsal hump and her overly prominent nose. Once she had her consultation and saw the computer imaging done by Dr. Gross, she was very excited. She was even more thrilled to see her actual results at her 6-month follow up after surgery. Computer imaging helped her imagine what could be with surgery. She feels more confident than ever. Learn more about Lauren's case here.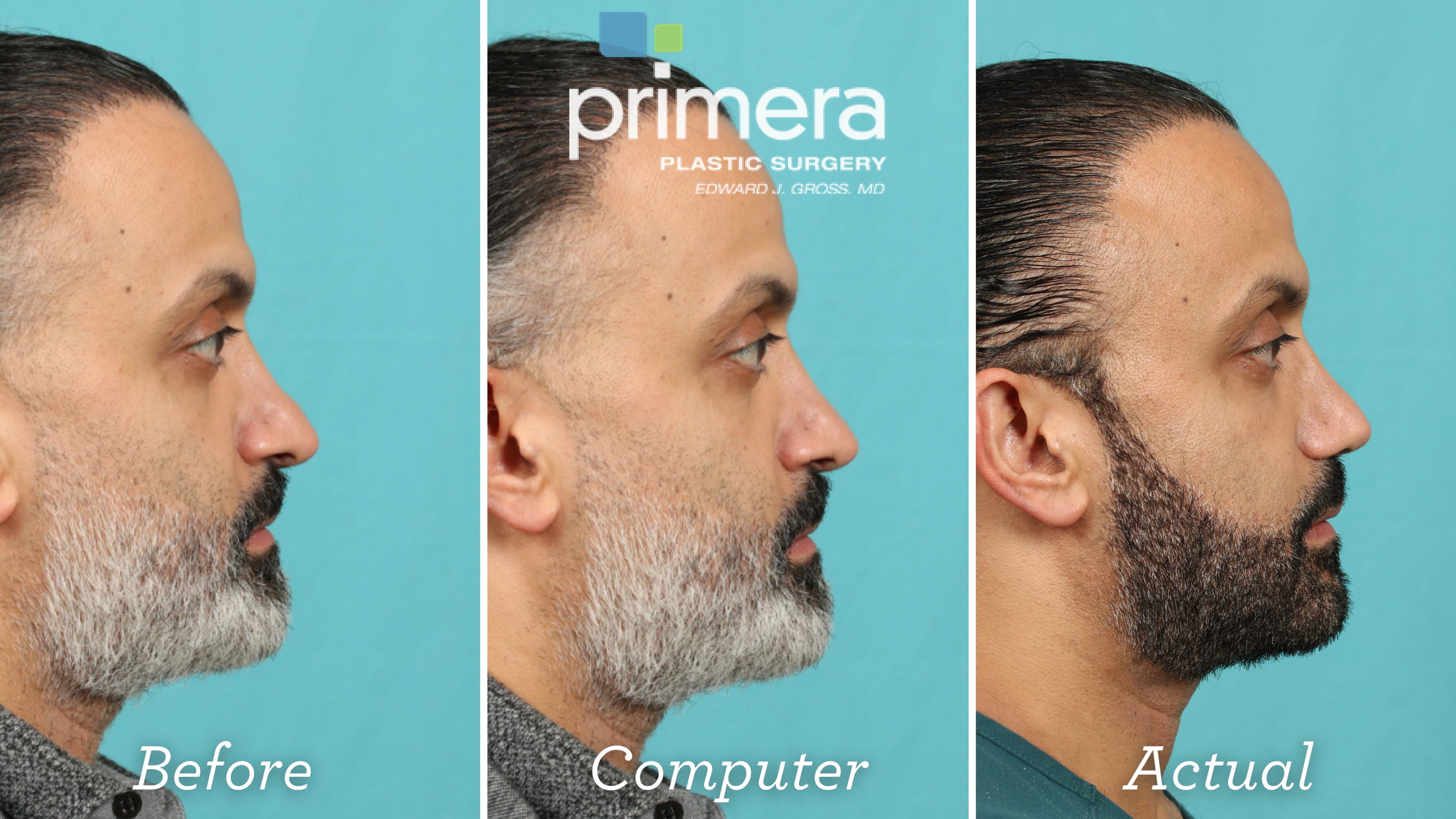 Russell - Case #714
Dr. Russell is 43 and was concerned with the look of his nose after receiving primary rhinoplasty years ago. He wanted a more refined but still masculine look for his nose and to minimize his wide, flared nostrils and drooping tip. Once he had his consultation and saw the computer imaging done by Dr. Gross, he was very excited to schedule and move forward with his procedure. His 'After' picture at 1 year shows what a natural enhancement was achieved. He says the revision has made all the difference in his confidence. Learn more about Russell's case here.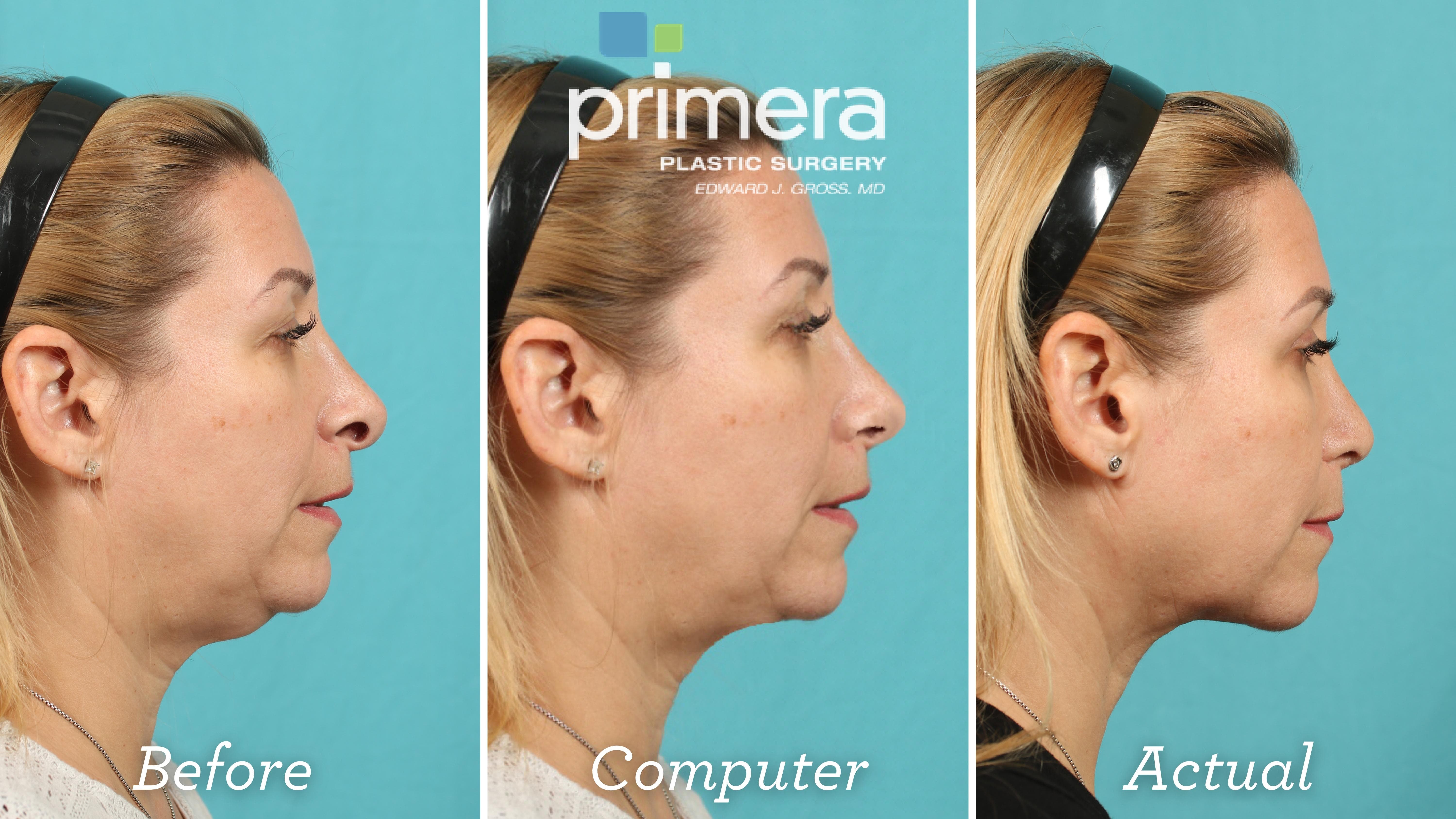 Melissa - Case #700
Melissa is 48 years old, and not only did she have breathing issues that weren't completely repaired in a previous procedure, but she still experienced asymmetry of the tip/nostrils, as well as flared nostrils and a dorsal hump. She was nervous about another surgery until her consultation and computer imaging were done with Dr. Gross. She felt overjoyed with her 1-year results, not only with the beautiful more symmetrical look of her nose, but the improved breathing as well. Learn more about Melissa's case here.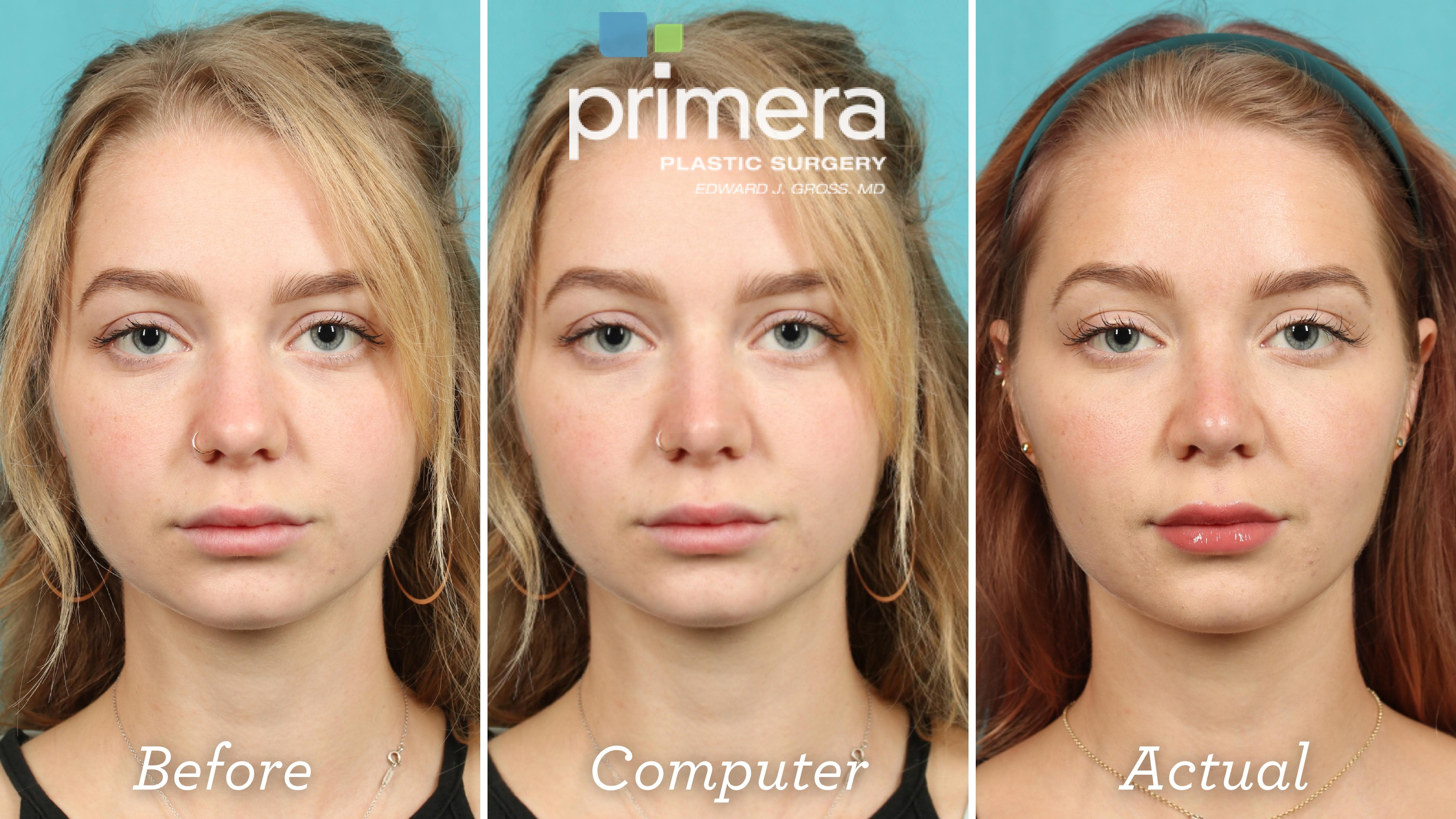 Sierra - Case #702
Sierra is 21 years old and was looking for a more petite and refined shape to her nose. Sierra knew she had found the right surgeon after she had her consultation and imaging done by Dr. Gross. Computer imaging was the deciding factor in her consultation and surgery. Her 3-month results show the soft, refined, and natural beauty of the nose she had been hoping for. Now she's more confident when looking at her reflection and taking pictures! Learn more about Sierra's case here.