Primera Plastic Surgery
1035 Primera Boulevard
Lake Mary, FL 32746

Phone: (407) 333-3040
Fax: (407) 333-3496

Mon–Fri: 9 a.m.–5 p.m.

Our Care Providers & Staff
At Primera Plastic Surgery's Orlando office, everyone on our team takes great pride in the work they do. Dr. Edward J. Gross has hand-selected each member of his medical team and holds them to the same high standards he has set for himself. Our staff is not only known for their vast training and knowledge of the cosmetic surgery field, but also for their compassion and warmth toward each of the men and women they treat. While our exceptional results certainly make our patients happy, the personal care our staff provides is what keeps them coming back.
When you come to Primera for a procedure, you will undoubtedly be impressed by how qualified, professional, and comforting each person on our team will be.
To get to know our medical team personally, schedule a consultation with us. Request your appointment online, or call our office at (407) 333-3040.
"I've learned that people will forget what you said, people will forget what you did, but people will never forget how you made them feel."

—Maya Angelou
Our Care Providers
---
Alina Benitez, Board Certified Nurse Practitioner
FL License # ARNP9264955
Hello there! My name is Alina Benitez and I am a Board Certified Nurse Practitioner. I grew up in Ohio and moved down to Florida in 2007. I have almost a decade of experience working as a Registered Nurse in critical care at a local hospital in central Florida. I obtained my Masters Degree from The University of Central Florida in 2015 and have worked for the last 4 years in dermatology and aesthetics.
I have extensive experience in Botox and various dermal fillers. With my dermatology background I am comfortable and confident in finding a successful skin care regimen that is individually formulated to fit each clients needs and wants. I am thankful to have found a career in which I can help my patients restore their confidence and well-being. I am very excited and proud to be joining the office of nationally recognized Board Certified Facial Plastic Surgeon Dr. Edward J. Gross and the entire Primera team.
I have lived in central Florida since 2009 and love it here. I also love to travel, attend sporting events and spend time with my family.
---
Surgery Team
Doug Deszell, Certified Registered Nurse Anesthesiologist
FL License # ARNP 1453122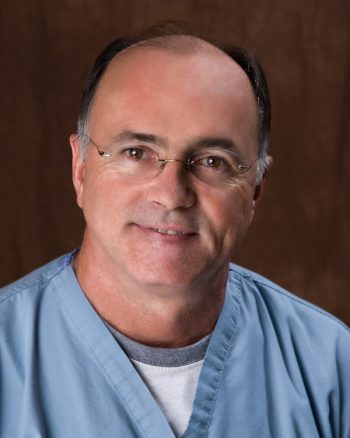 Hello. My name is Doug Deszell, and I am an Anesthetist at the Primera Plastic Surgery Center.
My job is to ensure that during your surgery, you will be safe, comfortable, and completely asleep while under the anesthetic. I will remain with you throughout your surgery, monitoring vital signs and titrating the anesthesia to make certain that all goes well.
I have been a Certified Registered Nurse Anesthetist since 1983. I attended the St. Vincent Hospital School of Anesthesia for Nurses in Toledo, Ohio. I am a member of the American Association of Nurse Anesthetists and certified in advanced cardiac life support.
More than 15 of my 25-plus years of working as an anesthesia NP have been devoted exclusively to working with plastic surgery patients having outpatient surgery. When not doing plastics, I have done anesthesia for most other types of surgery, including open heart, neurology, orthopedics, pediatrics, OB/GYN, robotic-assisted, urology, major vascular, endoscopy, and most other inpatient and outpatient surgeries.
It is a pleasure to work at the Primera Surgery Center, where everything is so organized and runs smoothly, both for the medical team and the patients.
---
Sara Schaefer, Registered Nurse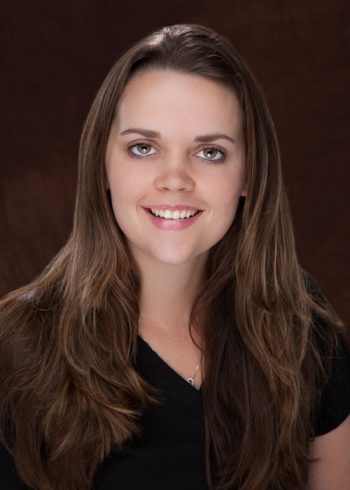 Hello! I am Sara Schaefer, Registered Nurse. I graduated from Valencia College in 2006 with my Associate Degree in Nursing Sciences. I began my nursing career in critical care at Winter Park Memorial Hospital, where I stayed for 6 years. In September 2012, I found a home at Primera working in the O.R. closely with Dr. Gross to give our patients the best recovery care. I really enjoy helping people to look and feel their best as they go through their enhancement process. I am also the provider for our Slim Spa Medical Weight Loss program to help patients loss weight in a comfortable, healthy way, with a long lasting life style . I am proud to work in a place that does so many things for the community.
I also continue to work part time at Orlando Health, caring for critically ill patients. I am married and a proud mother of three children, and that's where I spend my time when I'm not with my Primera family. I love what I do and look forward to meeting you!
---
Our Staff
Nicole Evangelista, Front Office Coordinator
Hello! I'm Nicole Evangelista, a proud member of the Primera family. As a Florida native, I currently reside in Lake Mary.
With a career primarily in the management/administrative field for nearly 20 years, I shifted my focus by training at the International Academy of Hair Design for massage therapy. There I began to cultivate my passion for the cosmetic/spa industry, which led me to Primera! I love making people smile, so my position at Primera comes highly regarded. I strive daily to create a pleasant and positive experience for every patient. Happy to be a part of such an amazing team, with dedication to Dr. Gross and his vision, I look forward to serving you for many years to come!
---
Melissa Overton, Certified Medical Assistant
Hello! My name is Melissa Overton and I am a Certified Medical Assistant. I graduated from Sanford Brown Institute where I earned my diploma in Medical Assisting in 2011 and became certified through NCCT.  Now with over 5 years' experience, it is an honor working with such a talented and supportive team here at Primera Plastic Surgery.
I was born and raised here in Central Florida. I currently live in Oviedo, which was voted in Family Circle Magazine as one of the "Top Ten" cities to raise a family in the United States. My greatest life accomplishment would be my two daughters. They have changed my world forever and are my motivation for everything I do.
Dr. Gross is a very gifted surgeon and I am honored to work with him as we welcome all patients to the practice. I know that your visit to Primera will be an everlasting memory and will always leave you wanting more of the Primera experience. I will be here every step of the way from your initial consultation with Dr. Gross to your Pre-Op Visit that prepares you for a life-changing experience. Always feel free to contact me with any question or concerns. I look forward to meeting you!
---
Shalyn Murray, LPE Patient Care Coordinator
Hello! My name is Shalyn Murray and I am honored to be a team member of Primera Plastic Surgery. I have been in the cosmetic industry for over 13 years, starting as a Paramedical Aesthetician, helping patients achieve healthy, radiant skin. I've assisted Plastic Surgeons, Nurse Practitioners and Physician Assistants with various cosmetic and medical treatments such as Injectables, Laser Treatments and Outpatient Surgical Procedures. As well as coordinating events, marketing and acting in an administrative managing role throughout my career.
This clinical, aesthetic, marketing, and administrative expertise in the cosmetic industry, where my passion to help facilitate and assist patients with the surgical and cosmetic enhancements they desire, has given me a well-balanced ability to act as "Concierge" to my patients at Primera Plastic Surgery.
My high level of compassion and professionalism comes through in the long-lasting relationships I have built and continue to maintain as the Patient Care Coordinator. Coupled with continued education and my experience as a proponent for beauty, I plan to further myself in this field as a strong advocate to our patients, as well as a valuable contributing team member of our practice, as this industry changes and grows.
In my personal time, I enjoy travel, beach lounging, reading, trying new foods, yoga, volunteer work and sharing it with family, friends and my dog, Jax, who is my fur baby.
---
Ashley Combs, Cosmetic Assistant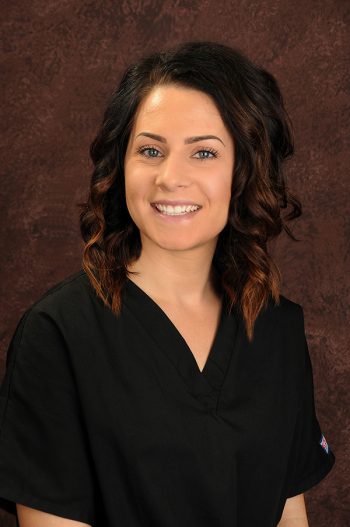 Hello! My name is Ashley Combs and I am really excited to have become a part of the Primera Plastic Surgery team! I am originally from Annapolis, Maryland born and raised. My husband and I have been in Central Florida since 2017 and are really happy here. We hated the cold, harsh winters back home so Florida was the obvious choice on where we wanted to start a new journey!
I have been in the cosmetic surgery field for 4 years and I have to say the best part about it has been seeing the joy we bring to a patient's face after their cosmetic enhancement. I find myself becoming more knowledgeable each day and adapting quickly to the constantly developing world of facial plastic surgery.
Outside of work, I enjoy spending time with my family and three cats! They are my children. I also love reading, exercising and being outdoors! Life is too short not to enjoy the little things.
---
Keely Stewart, Certified Medical Assistant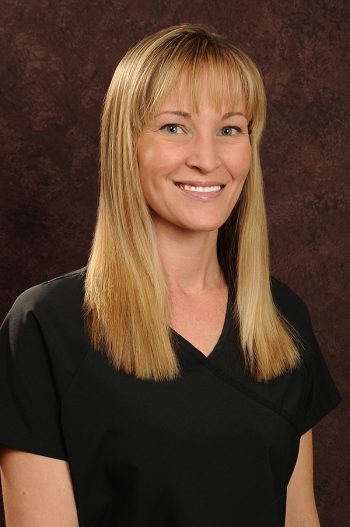 Hello my name is Keely Stewart. I am a certified Medical Assistant through Florida Society of Dermatology & Dermatologic Surgery. I have 15 years' experience working in the Dermatology field, as well as medical aesthetics. I moved here to central Florida 15 years ago from NH and never looked back. Falling in love with the people & the climate I am so glad to be here. I look forward to raising my two young children in the beautiful sunshine state. I am honored to be working alongside Dr. Gross and his highly skilled, professional team.
---
Kyn Logan, Medical Assistant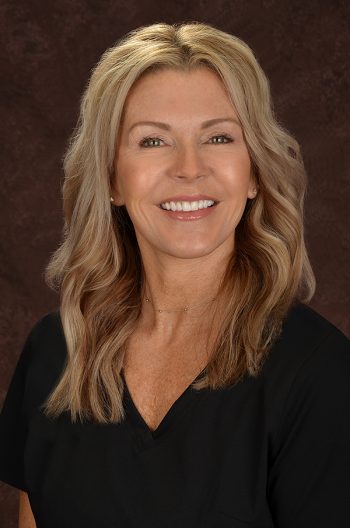 Hi, my name is Kyn Logan. I am a Medical Assistant for Primera Plastic Surgery and am very happy to be working with Dr. Gross and his team. I'm originally from Ponte Vedra Beach, FL and I have been in the Wellness field for 25 years as a Certified Personal Trainer and Fitness Instructor. I bridged the gap between health/fitness to medical assisting 6 years ago, taking a position as the Post-Operative Medical Assistant for a facial plastic surgeon. After moving to Central Florida 2 months ago, I decided to stay with cosmetic surgery, procedures and treatments and finding my home with Primera.
There can be many emotions when a patient decides to do enhancements with either cosmetic treatments or facial plastic surgery. My passion lies in assisting my Provider or the Surgeon to help build confidence for the patient with wonderful, natural results they love. This rewarding experience has been seeing a patient in the office weeks post recovery and/or treatment and see that they are feeling good about themselves, inside and out! I am excited to offer my care throughout the experience and am looking forward to assisting you through yours as well!
I enjoy everything related to fitness and outdoors, traveling, and concerts with my husband.
---
MedSpa
Tami Lindner, Medical Aesthetician
Florida License #FB 0717330
Hello, my name is Tami Lindner, and I've been a licensed aesthetician since 1999. I joined the Primera family with a passion to care for my patients and their aesthetic concerns. I am committed to the highest level of patient care and offer the latest in facial aesthetics through high-quality treatments and home care plans.
My approach to each patient and his or her individual needs is one that encompasses all of my technical knowledge along with a relaxing and soothing touch. I have completed advanced hands-on training and I am certified with Pevonia®, DDF® Skincare, Medicalia®, Obagi, Environ™, DermaQuest® and SkinCeuticals. Some of my professional affiliations are with the National Coalition of Estheticians Association (NCEA), Aesthetics International Association (AIA), National Rosacea Society (NRS), and the Esthetics Association of Florida (EAF).
---
Cathi Dichiara, Medical Aesthetician, Cosmetologist, + Massage Therapist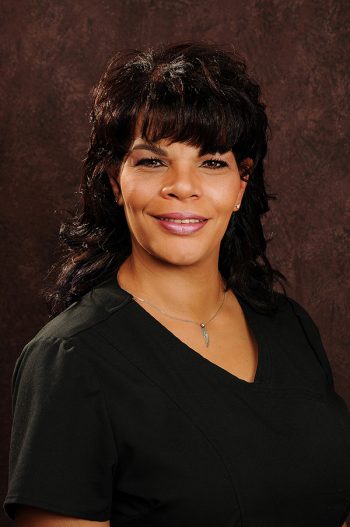 Hello, my name is Cath Dichiara. Orginally from New England, I came to Florida to enjoy the warm weather and sunshine. I am a dual licensed Medical Aesthetician and Massage Therapist practicing at Primera Medical Spa. I have been making a difference in skin for over 10 years in addition to 25 plus years in the beauty industry working for such brands as Victoria Secret.
My specialties include microneedling, chemical peels, waxing, customized facials, and a variety of skin rejuvenation procedures to help you meet your aesthetic goals. My passion and technical knowledge of skin care drive me and I enjoy sharing this with my clients in a relaxing and soothing environment. With my belief in total body wellness, I not only care for the skin, but also use my massage skills to ensure my clients have a healthy balance of mind and body.
I am an active member of the Aesthetics Association of Florida and the American Massage Therapy Association.
---
Back to Top