Primera Plastic Surgery
1035 Primera Boulevard
Lake Mary, FL 32746

Phone: (407) 333-3040
Fax: (407) 333-3496

Mon–Fri: 9 a.m.–5 p.m.
Sat: 9 a.m.–3 p.m. (Med Spa only)

Fibroblast Lift Therapy
Fibroblast lift therapy, available in Orlando at Primera, is a revolutionary cosmetic procedure that lifts and tightens the skin quickly with long-lasting results. This non-invasive procedure can be used safely and effectively on the face and body to address loose skin on the stomach, sagging neck wrinkles, and many other concerns.
Edward Gross, M.D., a double board-certified plastic surgeon specializing in facial plastic surgery, performs fibroblast lift therapy on men and women who are seeking to tighten sagging skin on the face and body. You can learn more about this exciting procedure by requesting a consultation using our online form or calling our office at (407) 333-3040 to schedule an appointment.
View Before & After Photos
What Does Fibroblast Lift Therapy Treat?
The fibroblast lift therapy procedure, called "fibroblast" for short, can provide a nonsurgical alternative to improve the appearance of a wide range of concerns, includig:
Acne scars
Age spots
Aging, sagging eyelids
Forehead frown lines and wrinkles
Gummy smile
Jowls
Seborrheic keratosis
Under eye bags and crow's feet
Wrinkled skin on the eyes, above the lips, jawline, and neck
Fibroblast lift therapy can be used instead of cosmetic fillers or BOTOX® Cosmetic injections to fill out skin contours. It is also a nonsurgical alternative to blepharoplasty. Unlike BOTOX, which takes effect gradually and lasts for months, fibroblast lift therapy provides an immediate result that lasts for up to a year or longer.
Fibroblast Lift: Proven Techniques, Outstanding Results
Fibroblast was invented in Europe where it has been wildly popular for its highly effective nonsurgical approach to cosmetic facial improvements. One study showed a 68% overall improvement in facial tightness and skin suppleness with a 37% reduction in wrinkles.
The fibroblast lift reduces extra skin and tightens wrinkled areas without incisions, bleeding, or recovery time. That makes fibroblast an excellent choice for a more holistic approach to skin rejuvenation.
Edward J. Gross, M.D.
Double Board-Certified Facial Plastic Surgeon
With 24 years in practice, Dr. Gross' quality of care and results have earned the confidence and referrals of doctors throughout the region. His emphasis on patient education helps the men and women he treats feel comfortable and supported during their treatment.
Meet Dr. Gross
Request My Consultation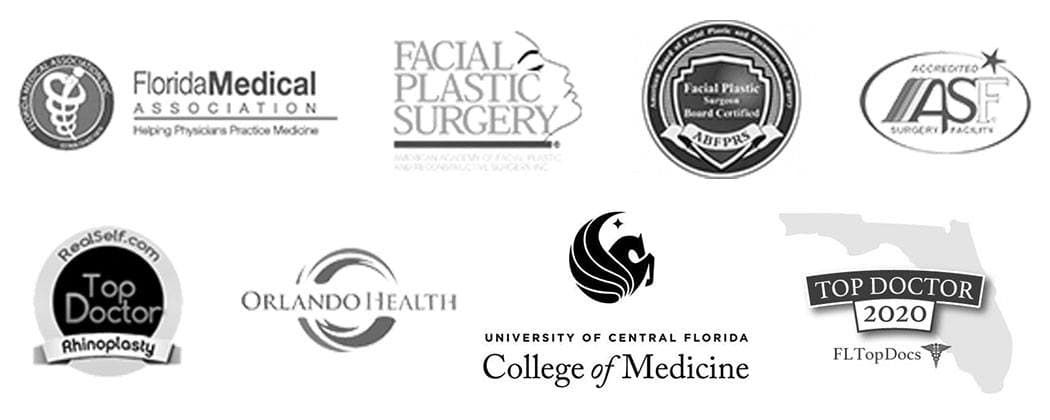 What Is Fibroblast Lift Therapy?
Fibroblast lift therapy targets the skin fibroblasts, which are those collagen- and protein-producing cells in the dermis (the layer of skin just under the surface). Fibroblasts play a key role in maintaining skin elasticity and tightness as well as helping wounds heal.
Primera Plastic Surgery and MedSpa uses an FDA-approved medical-grade plasma pen device that discharges a high-frequency current to small skin areas. The device doesn't touch the skin, but rather interacts with the natural gasses just above it. The hot current creates micro-injuries — small, precise holes — in the skin to stimulate cell activity in several ways, including:
Breaking down skin proteins
Contracting tissue
Regenerating tissue
Stimulating fibroblasts for healing
When fibroblast lift therapy is performed in a clinical facility it can:
Improve the skin's texture
Provide skin tightening
Result in some facial contour change
Leading the Way in Patient Satisfaction
No matter where you prefer to do your research, you'll find plenty of 5-star reviews for Primera Plastic Surgery. Dr. Gross and his team strive for complete patient satisfaction, and they'll go above and beyond to ensure you're happy with every element of your experience.
Learn More
What's It Like to Have Fibroblast Lift Therapy?
There are several basic steps during the fibroblast lift therapy:
A topical numbing anesthetic cream is applied to the clean skin of targeted treatment areas.
You will wait about 30 minutes for the cream to take effect.
Your provider will treat the skin with the fibroblast pen, which creates small scab-like dots on the surface area.
You may experience a mild heat sensation on the treated area.
Your provider will apply a cooling gel to minimize the sensation.
The treatment takes 30 to 60 minutes.
Recovery Time for Fibroblast Lift Therapy
The small dots on your skin will scab over and fall off after about a week. Most patients take one week of downtime to allow the skin to heal. Over the two weeks following the procedure, the skin will begin to look tighter and firmer. Many patients see results after using 1 treatment, but most require 3 treatments to achieve optimal results.
Fibroblast FAQ
How much does fibroblast lift therapy cost?
At our Orlando practice, the cost for fibroblast lift therapy starts at $250 and can go up to $2,200, depending on the areas being treated, your goals, and the results you are trying to achieve.
How safe is fibroblast lift therapy?
Fibroblast lift therapy is a very safe procedure when performed by a trained and experienced practitioner. Side effects may include:
Crusting and peeling skin
Mild hyperpigmentation (dark skin spots)
Mild hypopigmentation (light skin spots)
Redness
Swelling
Am I a good candidate for fibroblast lift therapy?
If you have mild to moderate skin sagging or wrinkling, you may be a good candidate for fibroblast. You should not receive this treatment if you:
Are breastfeeding
Have an allergy to cream (topical) anesthetic preparations
Have a history of keloids or hypertrophic scarring
Have an infection on or near the treatment site
Are pregnant
Are using retinol (tretinoin) for acne or wrinkles
Take the Next Step
To learn more about fibroblast lift therapy with Dr. Gross, please request a consultation online or call our office at (407) 333-3040 to schedule an appointment.
Back to Top