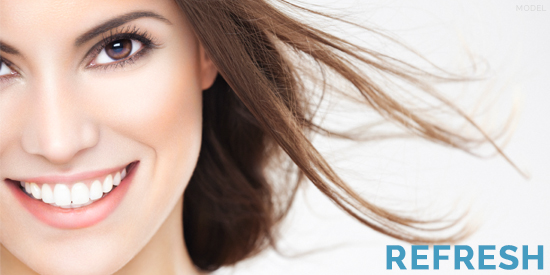 Would you rather have a more youthful face or a younger-looking body? That's a question asked in a new national survey conducted on behalf of Allergan, the maker of several popular cosmetic enhancement products, and the results certainly caught my eye. Nearly 60% of the women asked would rather have a more youthful face than body. Fortunately for them, non-surgical facial rejuvenation is easier than ever, thanks to products such as JUVÉDERM VOLUMA® XC and BOTOX® Cosmetic.
At my Orlando practice, I offer a range of treatments to restore volume and reduce wrinkling, from minimally invasive procedures to advanced techniques such as facial fat grafting. Many of my patients are surprised to learn they have so many options. Apparently, that's a common sentiment. The aforementioned survey, which interviewed 500 women ages 21 to 65, found that many didn't think there was a way to restore volume to their faces.
In fact, dermal fillers such as VOLUMA XC and RADIESSE® are designed to do just that. Facial plastic surgeons realized years ago that addressing wrinkles and lines alone didn't restore a person's youthful appearance. True facial rejuvenation combines anti-wrinkle treatments with procedures to restore volume in the cheeks, lips, and under the eyes, where fat breaks down as we age, creating a sunken look. That's one of the reasons I've developed the Primera Lift, a minimally invasive facelift that combines injectables with energy procedures that tighten the skin, such as Ultherapy®.
Even surgical methods have become much easier on the patient in recent years. Fat grafting is a surgical option to address loss of volume that's becoming an increasingly popular technique as patients realize its possibilities and effectiveness. I also use minimally invasive techniques for facelift surgery, if the patient needs more extensive correction. These techniques mean only a few days of recovery are necessary, and the results can be really impressive.
As the results of the survey indicate, the desire to look younger is something a lot people have in common. Fortunately, there are excellent, simple techniques available to turn those desires into reality.