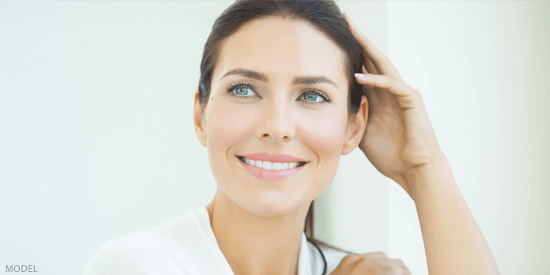 One of the most important jobs of a facial plastic surgeon is recommending the most appropriate treatment plan. That comes from a personal examination and an honest discussion about the patient's short-term and long-term aesthetic goals. Sometimes, it also means looking beyond a patient's initial request and thinking about what will really get him or her to those goals. A patient who comes in asking about BOTOX® Cosmetic injections at our Orlando practice, for example, may also need dermal fillers or a chemical peel to get the desired results.
There are a range of possible surgical and nonsurgical treatments to refresh and rejuvenate your facial appearance. At Primera, we emphasize that the best way to promote a youthful look is to follow a daily skin care regimen with quality products. We offer a full line of pharmaceutical products that promote healthy, youthful skin for our patients.
Beyond skin care products, there are several nonsurgical treatments offered at Primera that can produce dramatic, long-lasting results:
Chemical peels unclog pores and give your complexion a refreshed appearance.
Ultherapy® skin tightening treatments work on your brow, neck, or even the full face.
Laser skin treatments can improve the skin's overall texture and tone.
Aesthetic injectables, such as BOTOX and dermal fillers, are often the next step in facial rejuvenation. When combined, fillers and BOTOX minimize wrinkles and fine lines while restoring volume that is often lost as our faces age. Many of these nonsurgical procedures complement each other, which is why a couple of years ago I created the Primera Lift, a customized approach to facial rejuvenation.
The patient below has received a few of these treatments: Ultherapy and BOTOX. Take a look at her results!
Not all patients concerned about signs of aging can benefit from a nonsurgical approach. For facial plastic surgery, I recommend the procedure that I honestly believe will help achieve the patient's cosmetic goals in a way that won't require additional surgery in another 2 or 3 years. Some women and men are great candidates for a mini facelift.
A mini facelift uses shorter incisions and is primarily designed for patients who are concerned about jowls and whose skin still retains some of its elasticity. Finally, a full facelift is recommended for patients whose skin and underlying tissue and muscle have been pulled down by gravity. The advanced techniques I use create results that look more youthful, but natural.