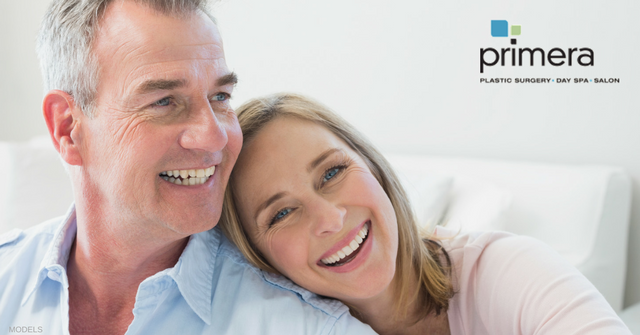 In recent years, there has been a growing interest in eyelid surgery at our Orlando-area practice. It has become a very popular surgery among men and women because it can take years off your appearance with subtle improvements. The procedure doesn't change your whole face; instead, it precisely corrects the area around your eyes that has been affected by aging.
Considering eyelid surgery, yourself? Here are 8 things you should know about blepharoplasty:
1. It can be a very satisfying procedure: 93% of people on RealSelf said it was "worth it." Eyelid surgery is a highly individualized procedure, so it can address your specific concerns.
2. It can make you look younger: You can stop hearing questions about whether you're feeling OK or whether you're getting enough rest. This procedure can help you regain your youthful glow and your confidence by tightening sagging skin around the eyes.
3. You'll still look like you — just a well-rested version of you: It doesn't change the structure of the eyes, just resets them to a time before dark circles, bags, and puffiness. People will notice that you look awake and refreshed, but they will still be able to recognize you, too.
4. Results are long-lasting: Eyelid surgery doesn't stop the aging process, but will turn back the clock — as much as 10 years for some, sometimes longer. Sometimes patients come in for dermal fillers or BOTOX® to complement the results.
5. Sutures and stitches aren't always needed: I perform lower lid blepharoplasty without sutures or stitches, leading to a quicker recovery time and no visible suture line. This will give you more natural-looking results. That makes eyelid surgery especially appealing, because there aren't the obvious signs of surgery.
6. Full recovery can take only a few weeks: Patients can generally resume reading after 2 to 3 days, and driving after 7. It is important to follow your surgeon's specific instructions for postoperative care if you want a speedy recovery, though. Swelling will improve faster if you avoid makeup and contacts for about 2 weeks, for example.
7. Costs may vary depending on complexity: I offer my patients financing options to help them work eyelid surgery into their budgets. With CareCredit®, patients have flexible payment choices; our team will help you decide which option is best for you. We also accept most major credit cards, money orders, and cash.
8. It is a relatively simple procedure with minimal side effects: As a double board-certified facial plastic surgeon, I have a keen understanding of the anatomy of the face. I use this knowledge and my extensive practical experience to make surgical recommendations that fit your anatomy and lifestyle, discuss any risks, and create beautiful results that you can enjoy for years!
Though eyelid surgery can be a great way to fix under-eye bags, dark circles, and sagging skin, it is not for everyone. If you think you may be a good candidate for the procedure and want to learn more, we encourage you to schedule a consultation with our team today!