Primera Plastic Surgery
1035 Primera Boulevard
Lake Mary, FL 32746

Phone: (407) 333-3040
Fax: (407) 333-3496

Mon–Fri: 9 a.m.–5 p.m.

Case #364
*Keep in mind that each patient is unique and your results may vary.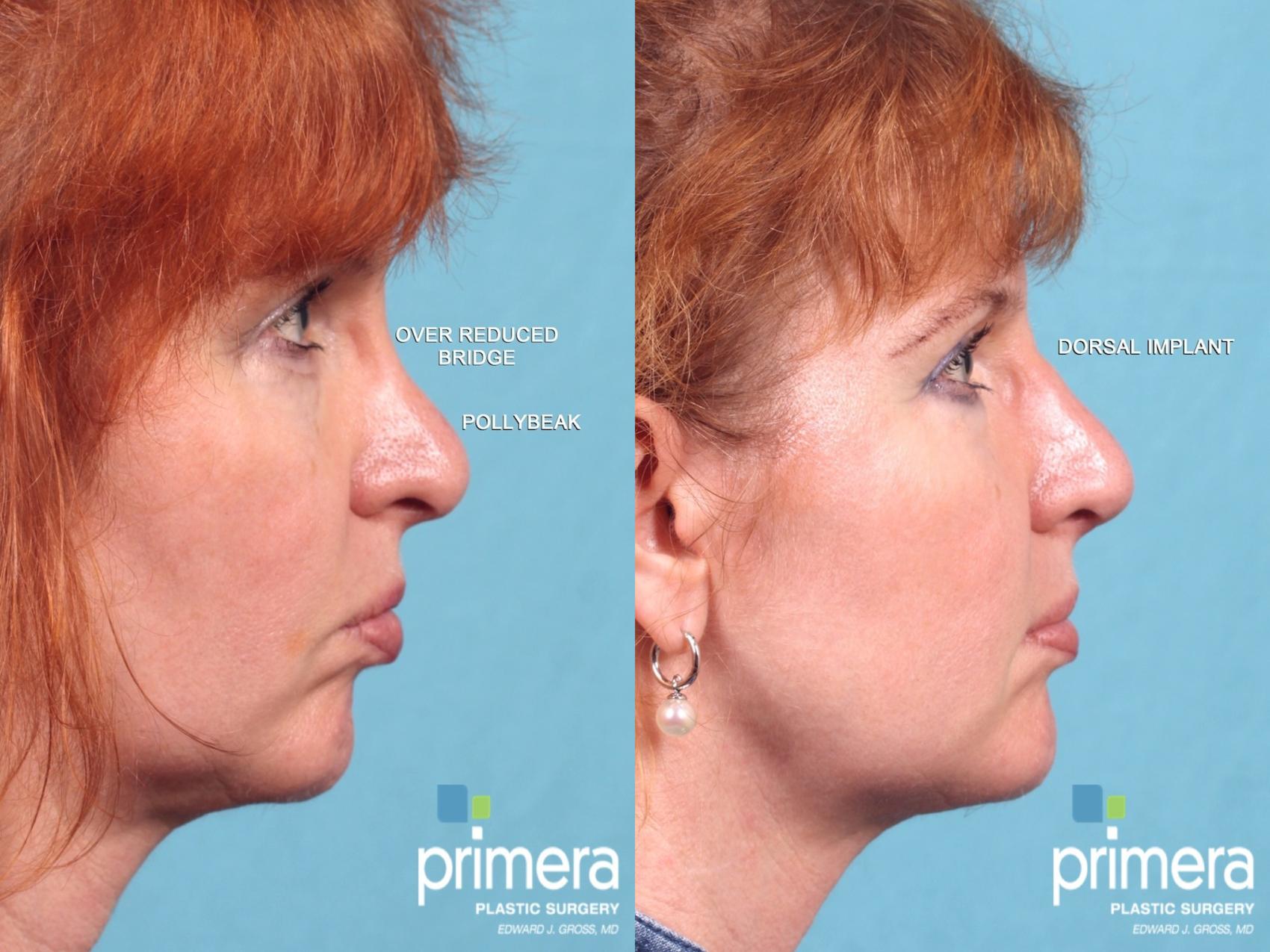 Before & After

Mary Beth. Age 53. Revision Rhinoplasty w/ Implant. Mary Beth had 2 prior nose surgeries before seeking Dr. Gross. Her issue was an over reduced nasal bridge and a thick nasal tip. This is called a 'Polly beak' deformity, as the nose looks like a bird's beak. Dr. Gross performed Revision Rhinoplasty to correct the problems and used a solid silicone implant to raise her bridge. He also used ear cartilage grafts to reconstruct areas in the tip of her nose. Finally, a tip pasty was performed to remove excess scar tissue on the tip. Her results are shown at 3 months and she is very happy and breathing better!
Surgeon: Edward J. Gross, MD
About This Patient
Implant Brand
Implantech- Flowers
Back to Top