Sara suffered a broken nose with a deviated septum more than a decade ago. Over the years, she noticed her nose was growing crooked and had an unsightly bump on it. After researching rhinoplasty options in Orlando for several years, Sara turned to Edward J. Gross, M.D., a double board-certified facial plastic surgeon and founder of Primera Plastic Surgery.
Dr. Gross performed the rhinoplasty procedure (also called a nose job), restoring Sara's confidence, and improving her breathing.
"I hadn't realized how bad my breathing was before the surgery. After the surgery, I could breathe better, and I did not expect that immediate of a result," Sara commented.
Sara adds that her new look has improved how she presents herself.
"I feel a lot more confident than I did before. I don't feel the need to wear as much makeup, to really do all the extras and that kind of thing."
A few doctors recommended that Sara S. should have a consultation with Dr. Gross. When she looked online, all of his reviews were very good, so she made the initial appointment.
She recalled her first visit to the practice as a positive one. "I just immediately felt very comfortable. Dr. Gross would listen to everything I said. It wasn't trying to push me toward one way or another. He was able to show me exactly what was going to happen with before and after pictures, and we talked through the results right then and there of what I wanted."
What Is Rhinoplasty?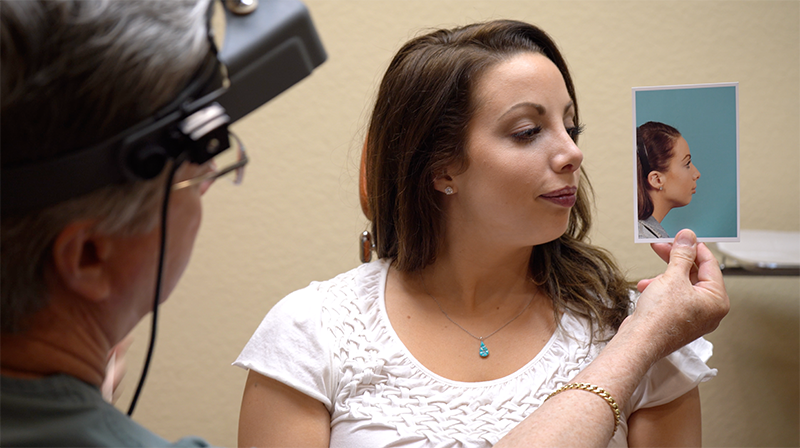 Rhinoplasty is a surgical procedure to reshape and/or improve the function of the nose. The surgery is commonly known as a nose job or nose reshaping. The American Society of Plastic Surgeons says the rhinoplasty is the most common facial plastic surgery performed in the United States, with almost 220,000 procedures done each year.
A physician may perform rhinoplasty to address cosmetic concerns, correct post-traumatic injuries or fix breathing difficulties a patient may be experiencing due to structural defects within the nose. Rhinoplasty can change the upper structure of the nose, which is bone, or the lower portion, which is cartilage. When planning your surgery, your surgeon will carefully consult with you to determine your goals, measure your facial features, review your general health, and establish a plan for treatment.
A rhinoplasty procedure can address one of the following specific functional or cosmetic conditions:
Correcting an excessively long, short, crooked or wide nose

Improving nasal symmetry in relation to the vace

Restoring breathing function

Reducing the appearance of a hump

Elevating, lifting, shrinking or shortening the nasal tip

Improving the shape of the nose with cartilage grafts or nasal implants

Narrowing the nostrils
Rhinoplasty is an extremely safe and effective procedure that can be both cosmetic and medical. Talk to your doctor about your goals to see if rhinoplasty is the right surgery for you.
How Does a Rhinoplasty Work?
Primera Plastic Surgery is among one of the few practices in the region that leverage a computer imaging technique to imaging to show potential rhinoplasty results. With the help of this technology, Dr. Gross can reliably tailor a surgical treatment plan for each patient's rhinoplasty needs.
Rhinoplasty is usually performed with local anesthesia or sedation depending on how complex your surgery is. The surgical procedure selected can depend on your doctor's preference and training as well as the type of procedure that will occur.
The rhinoplasty procedure typically uses either an open or closed (endonasal) approach. With a closed rhinoplasty, incisions are made inside the nose. An open rhinoplasty involves incisions made in the narrow strip of tissue that separates the nostrils. If additional incisions are needed, they will be similar to the closed technique.
The physician will determine the best surgical option based on each patient's needs. The goal is to eliminate or decrease excess bone structure, tissue, and cartilage. However, additional cartilage can be added for reconstruction if necessary.
Are Nose Jobs Safe?
Your plastic surgeon will go over the risks, but as one of the most common of all the plastic facial surgeries performed in the U.S. each year, rhinoplasty is a safe, effective technique to improve the function of the nose as well as the cosmetic appearance. Deciding to have any surgery is a personal decision best made with your doctor. Every surgery carries risks, so you will have to decide what's right for you.

Medscape reports, "Rhinoplasty is arguably the most demanding of all facial surgical operations." The best surgeons have a high degree of technical skill to perform these surgeries. Each case is individualized, which makes it more challenging for the surgeon involved. With that said, only 1.7 to 5% of rhinoplasty patients experience a severe or life-threatening complication from the surgery.
How Long Is Recovery From Rhinoplasty?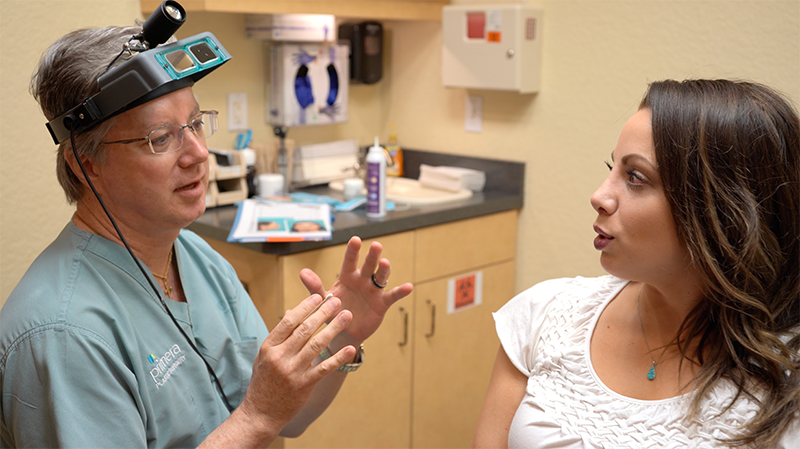 No matter their procedural specifics, rhinoplasty patients should expect to wear a splint for approximately a week after their surgery. This will hold the nasal tissues in place and ensure that they properly heal in their new alignments.
Bruising and swelling are also to be expected and can last for about 2 weeks. Once the skin returns to its typical color and the swelling goes down, the cosmetic results will be more apparent. Note, however, that the nose can take considerable time to heal, so full resolution may not happen for a matter of months, or perhaps even a year.

After normal swelling and bruising subside, patients can enjoy their new rhinoplasty results in about 2 to 4 weeks. Sara S. experienced this typical result and remains thrilled with how her nose looks and the care she received from the Primera Plastic Surgery team. "I would absolutely recommend Dr. Gross. You want to go, he's the guy to go to. I think his name speaks for itself. His work is great."

Are you considering rhinoplasty? Do you have questions about getting a nose job in Orlando? The experienced team at Primera Plastic Surgery, Med Spa, and Salon are standing by to answer any questions you may have. If you're unhappy with the shape of your nose or have difficulty breathing, please don't hesitate to contact us online or call us at (407) 333-3040.