After Charli's rhinoplasty and chin implant procedure with Edward J. Gross, M.D., a double board certified facial plastic surgeon, specializing in rhinoplasty, she now breathes easy and loves how she looks.
"My confidence has gone up exponentially," says Charli. "I love my profile. And the biggest benefit has been my breathing improvement. Looking in the mirror and seeing a completely different face was a bit scary at first, but overall it's pretty incredible."
What is a Rhinoplasty?
A rhinoplasty is a facial plastic surgery performed to reshape the nose and the nasal passageways. The procedure can have both mechanical and aesthetic goals—to correct breathing problems and to change the size, shape, and angle of the nose.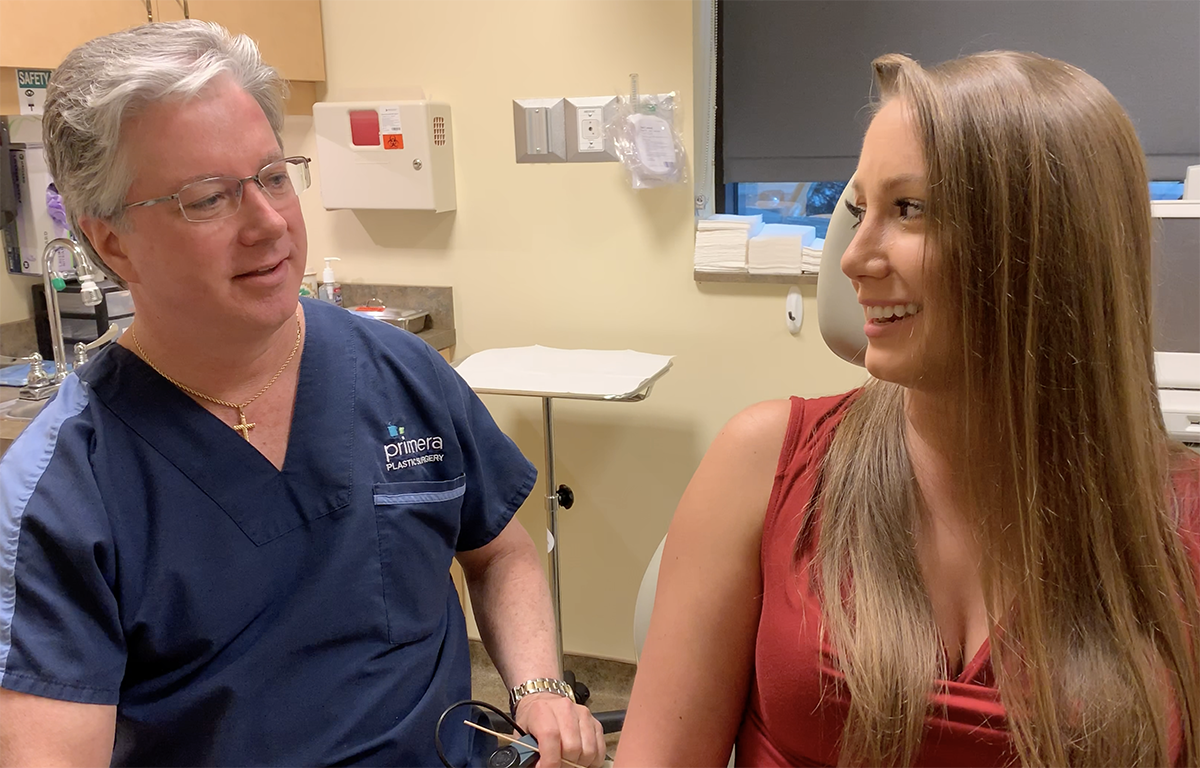 Impaired breathing is typically caused by a deviated septum (the thin membrane dividing the nose into two sections). Lack of airflow causes less oxygen to reach the bloodstream and can result in nosebleeds, snoring, and recurring sinus infections. Rhinoplasty works to straighten the septum, restore regular airflow, and improve the aesthetics of the nose if the patient so chooses.
During an aesthetic rhinoplasty, a surgeon can modify the form of the nose, alter the tip of the nose, and repair bumps, indentations, or other blemishes. Rhinoplasty can also reduce the size of nasal tips that are bulging, drooping, upturned, or hooked, in order to correct nasal asymmetry.
Charli struggled constantly with allergies and sinus infections, hindering her ability to breathe. Since her rhinoplasty with Dr. Gross she now has no problem breathing through her nose.
"When I have allergy flare-ups now, they're much less severe, and I can still breathe," she says. "Before, one side would be completely closed. And typically around springtime, I would've had a sinus infection by now, and I haven't had one since my surgery."
How Are Rhinoplasties and Chin Implants Performed?
During a rhinoplasty, Dr. Gross will make a small incision at the base of the nose called the columella to correct and balance the cartilage and bones. If necessary, the nasal septum is adjusted and realigned with the center of the nose, a procedure known as a septoplasty. In some cases, patients require nasal reshaping along with a septoplasty. A splint and bandage are placed around the outside of the nose to stabilize its new shape while it heals.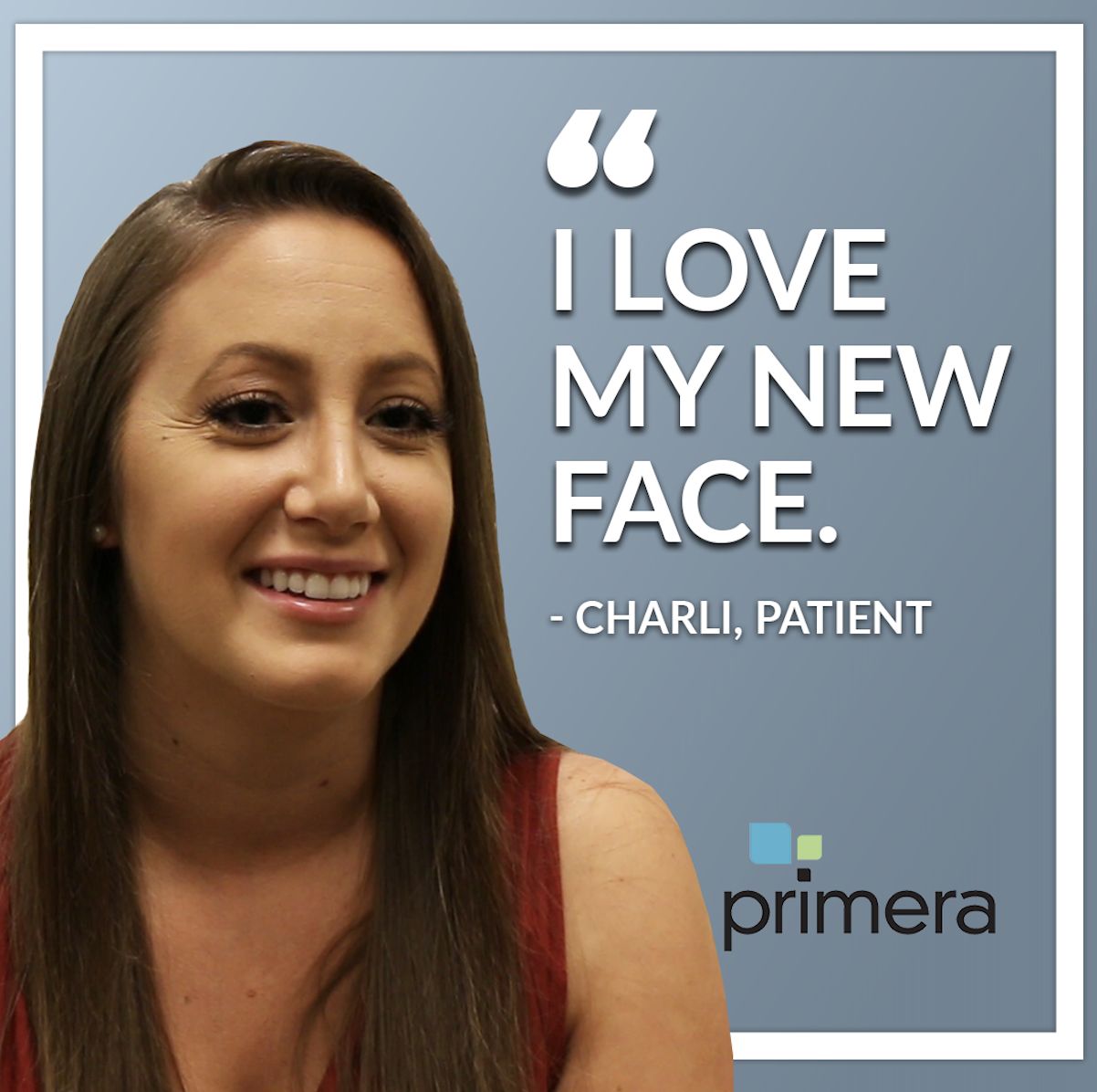 "I've wanted this procedure for a very long time, and it took a while for me to finally take the steps towards having it," says Charli. "And when I looked into it online, Dr. Gross was praised extremely highly. A friend of mine had a rhinoplasty procedure done here, and as soon as I saw her results, I booked my consultation immediately."
Chin enhancement surgery, also called genioplasty, improves the contours of the chin, neck, and jawline. Typically, surgery involves the placement of an implant around a patient's existing chin bone to augment the size and shape of the chin and achieve a more naturally attractive balance between facial features.
When performed by a qualified, experienced facial plastic surgeon, a chin implant can provide a permanent solution to improve a weak or recessed chin. Chin enhancement is a popular procedure because it is a relatively uncomplicated operation for the patient while producing noticeable changes in the silhouette of the face.
Recovering from a Rhinoplasty
A rhinoplasty is typically performed as an outpatient procedure under light general anesthesia. The splint and bandage are usually removed after about one week, and swelling gradually goes down for the next few weeks. Depending on how much the nose was adjusted, full results can take several months to a year to be completely visible.