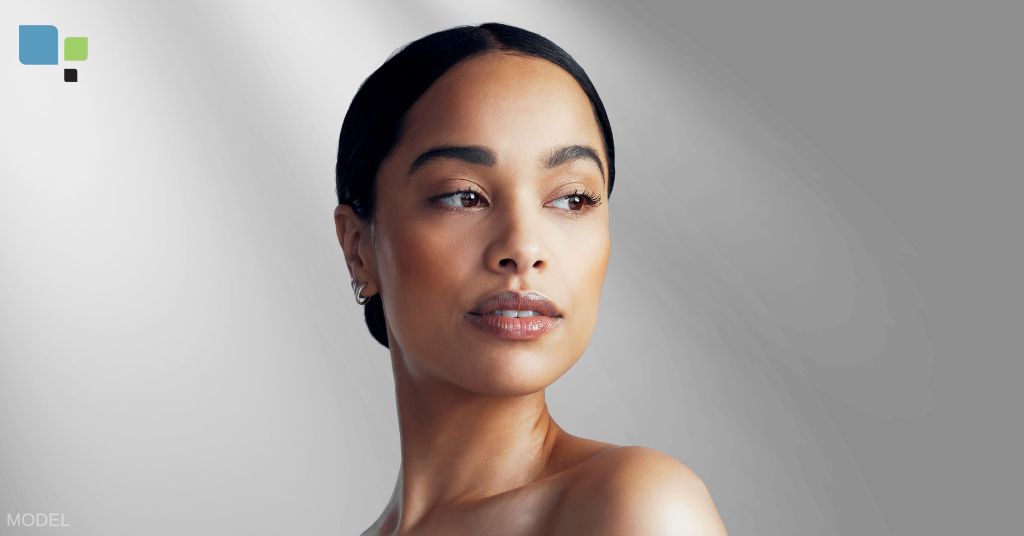 Are you noticing age-related changes on your face and wondering what you can do about them? The mirror doesn't lie, but it doesn't have to be the final word, either.
If you'd like to turn back the clock on aging, dermal fillers can help you achieve a younger, more vibrant look without surgery or downtime.
What Are Dermal Fillers?
Injectable dermal fillers offer a minimally invasive route to a revitalized appearance. They're engineered to fill in wrinkles, restore facial volume, and bring attractive contours to the face.
What Do Dermal Fillers Treat?
The JUVÉDERM® and Restylane® lines offer products designed to target a variety of issues. For example, JUVÉDERM VOLUMA® XC and Restylane Lyft address volume loss in the mid-face and add contour, while Restylane Kysse and JUVÈDERM® Vollure enhances the lips. Other top fillers include RADIESSE® and Sculptra®.
Take our quiz to find out if you're a good candidate for dermal fillers.
The Benefits of Dermal Fillers
Dermal fillers offer visible improvement almost immediately, making them an ideal choice for those seeking fast results. Plus, their range of available products allows us to create a highly personalized treatment plan for you.
Treatments are quick—usually taking no longer than about 45 minutes—which makes them easy to fit into your schedule. There's not a long downtime for recovery, so you can return to most of your usual activities within a day or two.
Integrated Solutions To Turn Back the Clock
Generally speaking, there are 2 types of wrinkles: static and dynamic. Dermal fillers excel at treating static wrinkles—those that are visible even when your face is at rest—as opposed to dynamic wrinkles, which are caused by muscle movement.
Dermal fillers and neuromodulators, such as BOTOX® Cosmetic and Dysport®, can work in tandem to provide balanced, comprehensive rejuvenation. Dermal fillers target static wrinkles and restore lost volume, while neuromodulators relax dynamic wrinkles. Pairing these treatments combines their strengths for harmonious, natural looking results.
Ready To Take the Next Step?
If you'd like to learn more about dermal fillers or other treatments, please call our office today at (407) 333-3040 or request a consultation. Your aesthetic ambitions are within reach at Primera.