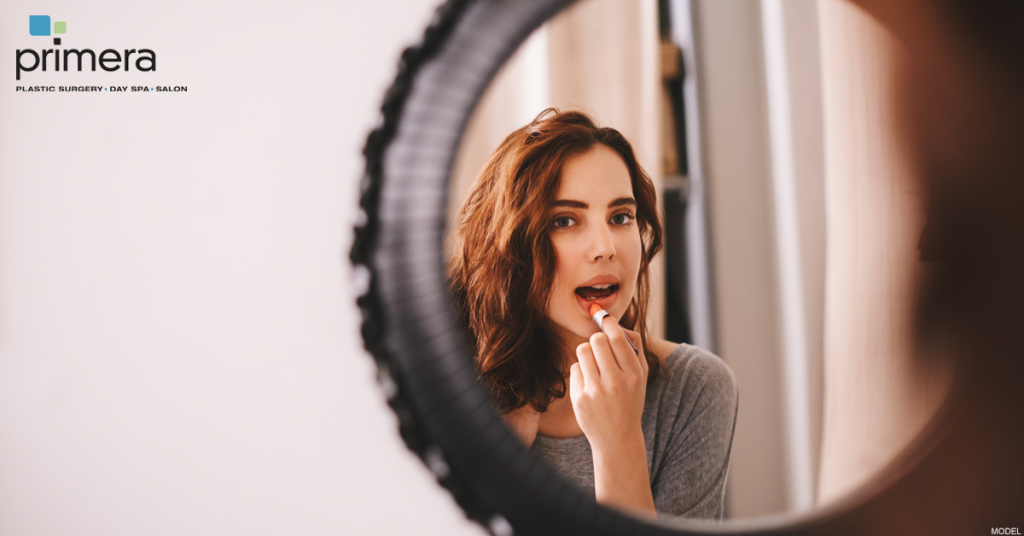 Lip fillers are a growing trend in the med spa world, but it's important to know the basics before you take the plunge. For those considering lip injections at our Orlando-area practice, we have put together a helpful overview of everything you need to know—from the products available to the real results you can expect.
1. Choosing the right filler is essential.
Various formulations of JUVÉDERM®  or [link pid="65"]Restylane® are commonly used in the lips. Each of these hyaluronic acid fillers work better for specific purposes and function better in different areas of the lips. Working with your doctor and sharing your honest goals is an important part of the treatment process. They'll be able to tell you which filler or combination of fillers is best for you.
2. There may be an underlying cause worth addressing.
Flat or uneven lips are sometimes caused by underlying concerns such as an overbite, crooked teeth, or a small chin that causes the bottom lip to slide back. Sometimes, lost volume in other areas of the face can also affect the shape of the lips. While fillers can still add fullness to the lips, the results may not look as natural or last as long if these underlying causes aren't addressed.
3. You can reverse the effects if you don't like your look.
Fillers made of hyaluronic acid will naturally dissolve over several months. However, if you wish to reverse or correct your treatment, we can inject hyaluronidase, which dissolves hyaluronic acid, at any time. This may take a day or two to fully take effect.
4. Filler fatigue is a possibility.
Over time, fillers can stretch out the tissues under the skin, creating a small empty pocket. This means you may need more filler with each appointment to avoid sagging skin in the treated area. Younger patients with great skin elasticity are less likely to experience this. Bringing up filler fatigue at your consultation will open the conversation with your doctor to create the most effective long-term plan while avoiding negative effects for as long as possible.
5. Researching your doctor makes all the difference.
Choosing a practice overseen by a board-certified plastic surgeon is the most important step you can take to make sure your treatment is safe and effective. As you make your decision, it can be helpful to read reviews from other patients and look at each practice's before-and-after photo gallery. It's a great way to be sure the office has a reliable track record of delivering excellent results and positive experiences.
If you would like to learn more about lip injections near Orlando or have questions not answered here, please contact us online or call (407) 333-3040 to schedule a consultation.