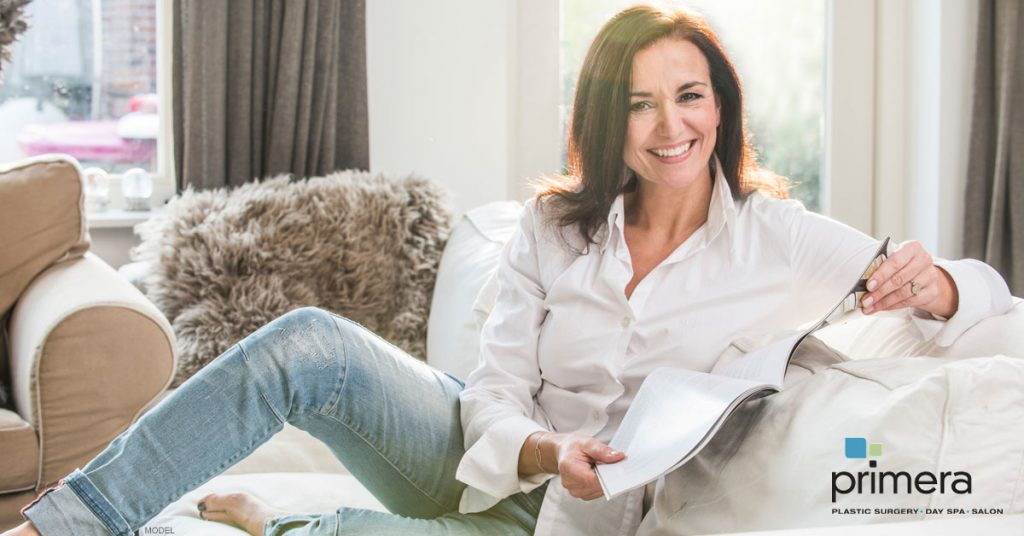 As a celebrity who is constantly in the spotlight, Courtney Cox tries to look her best at all times—even on makeup-free sweatpants days when she's grabbing a cup of coffee or picking up a few groceries. Whatever she's doing, her skin always looks flawless. Her secret? Laser skin treatments. We offer some of Cox's favorite rejuvenating and skin tightening treatments, including Fraxel ® Laser and Ultherapy® at our Orlando plastic surgery center.
In an interview with New You magazine, Cox talked about her interest in Fraxel laser. She also showed off her results on the Ellen Show. Fraxel works by emitting tiny, precise beams of light into the skin's surface. The laser can penetrate deep into the skin to remove damaged skin cells while promoting the regrowth of new, healthy skin.
What is Fraxel laser good for?
Fraxel treats skin imperfections such as:
Fine lines and wrinkles
Superficial scarring
Irregular pigmentation
Redness
Mild skin laxity
Large pores
Stretch marks
This impressive treatment not only works great for the face, but also addresses areas like the neck, chest, and hands. Fraxel is FDA-approved and safe for most skin tones, textures, and types.
What happens during a Fraxel treatment?
During treatment, we pass the laser handpiece across the treatment area in certain patterns according to your skincare needs. In the Instagram post below, you can see the Fraxel treating a patient's hand.

How painful is Fraxel laser?
Rather than reporting pain during treatment, patients describe the feeling as a mild pinprick sensation. We use cool air during the treatment to minimize any discomfort. Following treatment, we apply a cool facemask to reduce any swelling. Treatments are much less harsh on the skin than other techniques, so you can expect a shorter recovery time.
Cox says she has also used Ultherapy to increase the production of collagen. Ultherapy is a safe, nonsurgical skin tightening treatment that uses targeted ultrasound energy to penetrate deep into the dermis without harming the skin's surface. This stimulates new collagen growth and strengthens weakened collagen, providing you with a more youthful and glowing appearance.
What is Ultherapy good for?
Ultherapy is a good choice for individuals who have mild to moderate loss of skin elasticity in the following areas:
The neck
Under the chin
Above the eyebrows
The décolletage
How long does Ultherapy treatment last?
Treatment takes anywhere from 45 to 90 minutes.
What can I expect after Ultherapy?
Your skin will be slightly red post-treatment, but this will fade within a few hours. Some patients also experience tenderness, but you can return to your normal daily activities within 24 hours. Take a look at our related blog post for more information about what to expect with Ultherapy.
How long does it take to see results from Ultherapy?
Most patients see results after 2 to 3 months.
How long do results of Ultherapy last?
These results can last 1 year or more and can be maintained with touch-up treatments.
You can see for yourself why Cox and more than 300,000 men and women each year choose laser skin tightening procedures each year. Check out our patients' Fraxel laser before-and-after photos and Ultherapy results in our photo gallery.
If you are interested in these age-defying treatments and are ready to discuss your options, request a consultation online or give us a call at (407) 333-3040.