When I consult with people interested in rhinoplasty, one question they sometimes ask me is, "Can rhinoplasty be combined with other facial procedures?" It's not uncommon for people to have more than one thing they'd like to improve about their facial appearance. After all, nose jobs are all about achieving facial harmony, and that sometimes means addressing other areas of the face besides just the nose.
The answer is yes; you absolutely can combine rhinoplasty with other facial treatments. In this blog post, I'm sharing a few real before-and-after photos of cases where I performed multiple procedures to help individuals achieve their goals.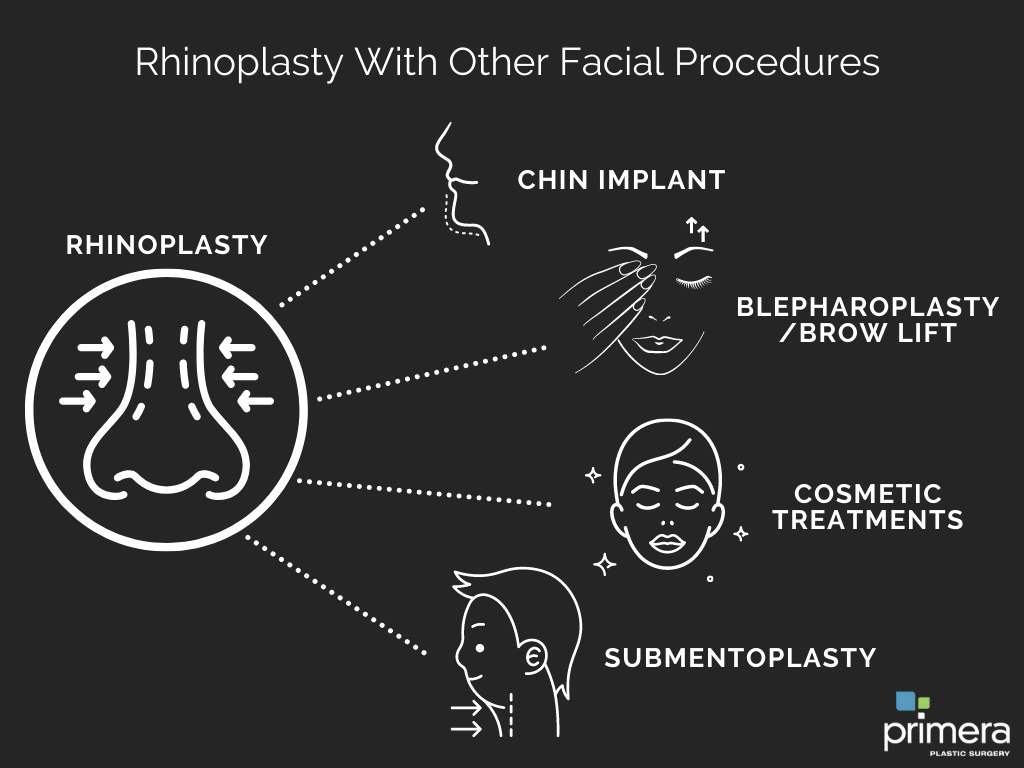 Cosmetic Treatments
This 20-year-old man was bothered by both the shape of his nose and some acne scarring on his cheeks. In addition to his rhinoplasty, I performed dermabrasion to even out his skin texture and pulsed dye laser treatments to minimize the red discoloration he was experiencing.
Upper Blepharoplasty
This attractive, 34-year-old woman wanted to get rid of the large hump on the bridge of her nose and have an upper eyelid lift to create a more rested and alert appearance. In addition to shaving down the large dorsal hump, I performed a tip plasty as part of her rhinoplasty and upper blepharoplasty to create dramatic results shown 1 year after the procedure.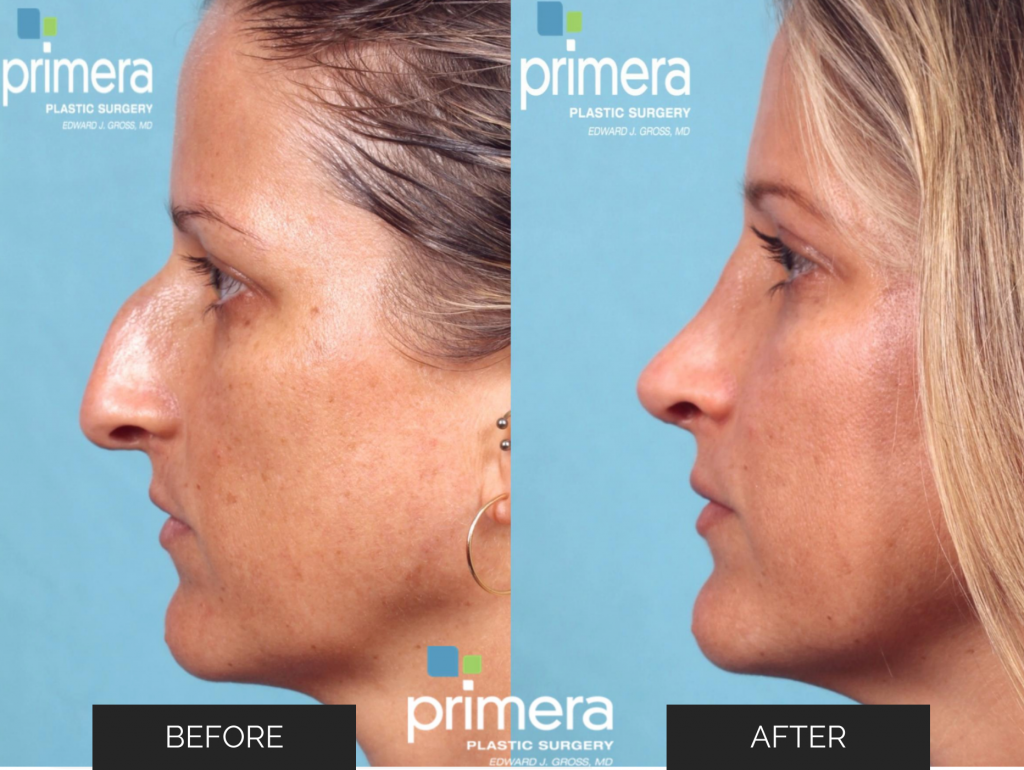 Submentoplasty & Chin Implant
This 42-year-old woman said her recessed chin, double chin, and the size of her nose all bothered her. I performed cosmetic rhinoplasty to create a smaller, thinner nose and combined it with submentoplasty—tightening the platysma muscle in the neck) and a chin implant. I also removed excess fat in the neck and along the jawline with liposuction.
Chin Implant & RADIESSE®
This 27-year-old woman wanted to improve her profile by reshaping her nasal bridge and adding a chin implant. She later decided to add a touch more projection to her chin, which I achieved with an injectable dermal filler called RADIESSE.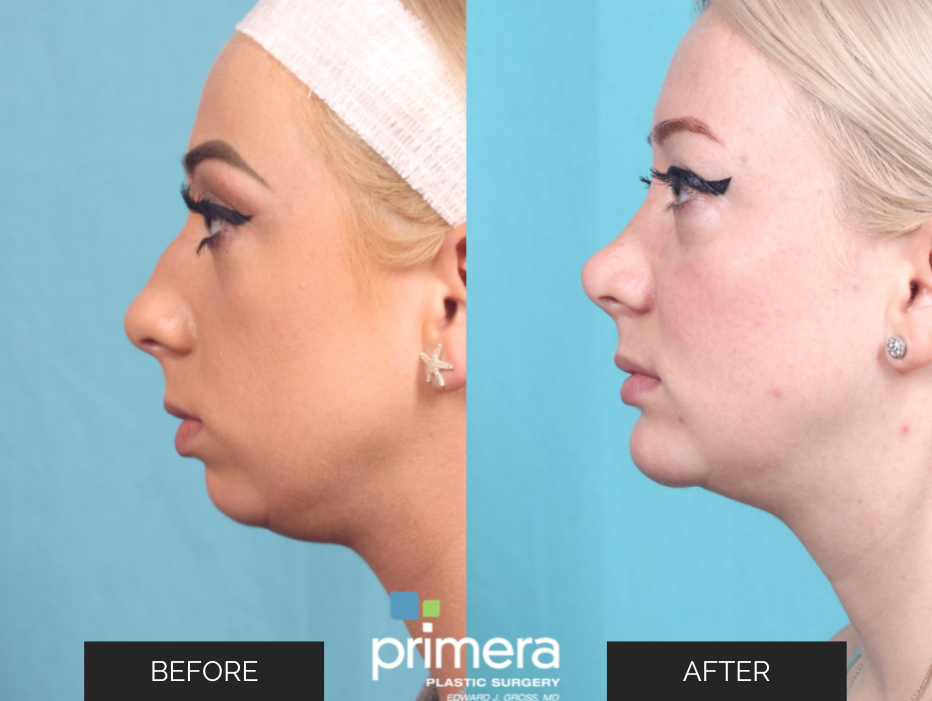 Forehead Lift
This 33-year-old woman was unhappy with the width of her nose and the heaviness of her brow line. In addition to narrowing her nostrils, bridge, and nasal tip, I performed an endoscopic forehead lift to open her eye area and give her a brighter, more youthful look.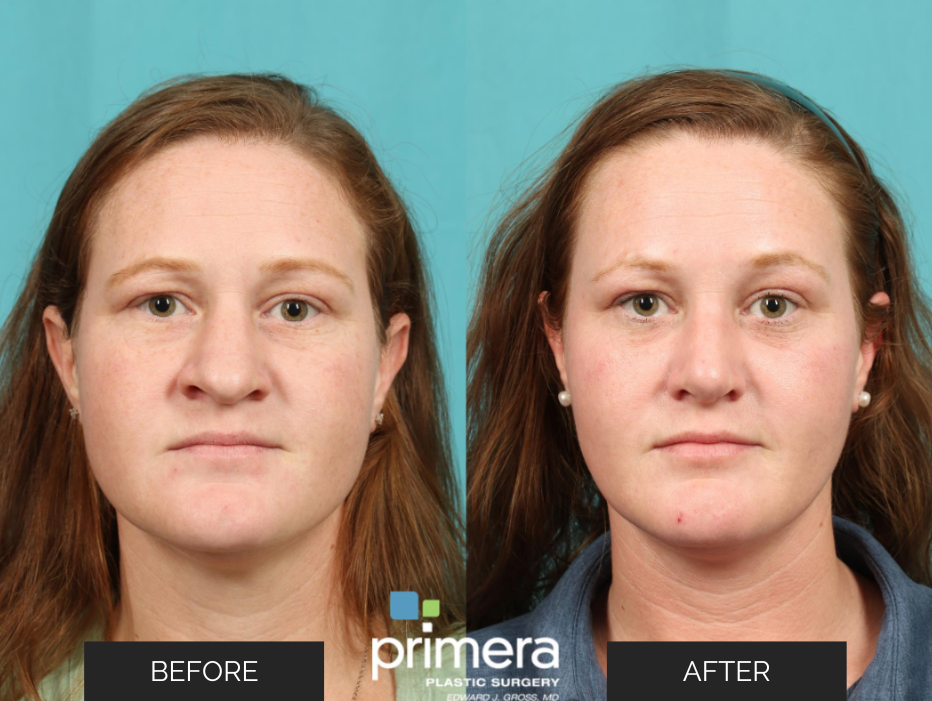 Chin Implant & Submentoplasty
This 44-year-old man transformed his profile with a combined rhinoplasty, chin implant, and submentoplasty, also known as a "chin tuck." Tightening his platysma muscles and building out his chin gave him a much stronger jawline, the perfect complement to his new nose.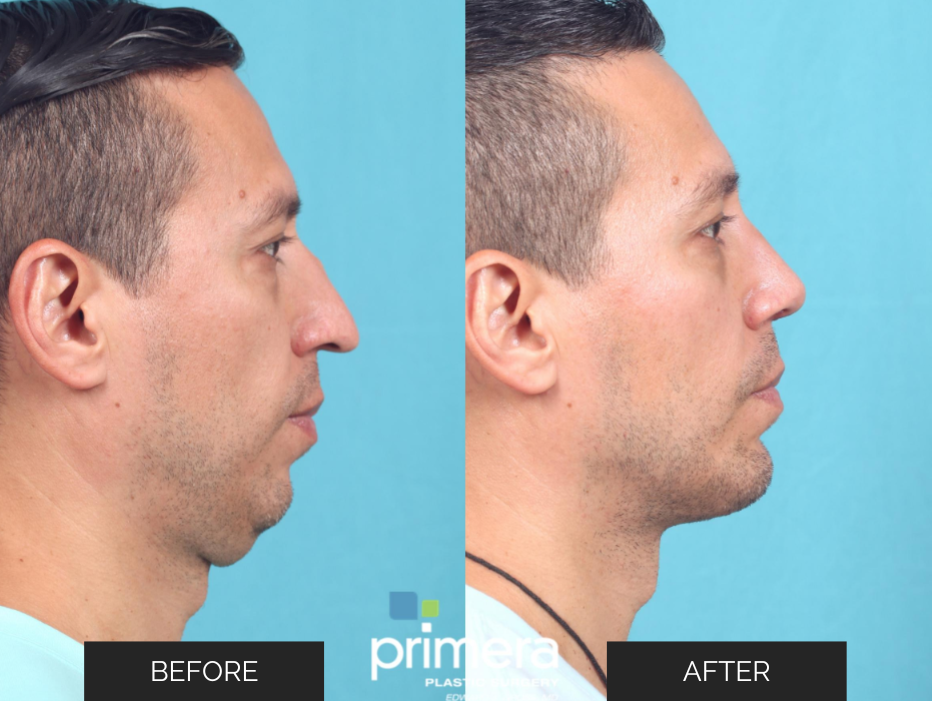 You can see even more examples of rhinoplasty transformations in my before-and-after photo gallery.
If you would like to learn more about your rhinoplasty options, please request a consultation online or call my Orlando office at (407) 333-3040. I look forward to discussing how we can make your aesthetic goals a reality.