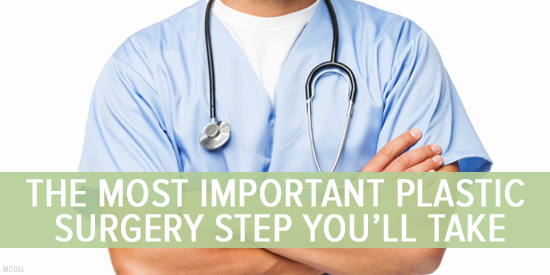 I've found that most patients considering cosmetic surgery diligently research the procedure they're interested in before choosing a plastic surgeon. They are familiar with various techniques, have looked at before-and-after photos, and even participated in online discussions with past patients. That's all important, but the No. 1 thing facial enhancement patients can do to ensure the success of their procedure is to choose a surgeon with great credentials and experience. I cannot emphasize enough that no one is better qualified than a facial plastic to perform delicate procedures such as facelift or rhinoplasty surgery.
I established my Orlando practice with the goal of offering residents the expertise necessary to get great results from facial plastic surgery. I can tell you firsthand that it is a demanding specialty, requiring surgeons to understand complex facial anatomy. Most daunting of all to some surgeons is the fact that the outcome of facial enhancement procedures is always on display. Results can't be covered by clothes. Your face is what others see first when they meet you.
That's why I urge anyone considering facial enhancement surgery to thoroughly look into the professional qualifications of plastic surgeons before making a final choice. I'm one of only 750 surgeons worldwide to be certified by the American Board of Facial Plastic and Reconstructive Surgery (ABFPRS), a designation that requires completion of rigorous residency training and having peers review the results of your surgery.
Other qualifications that are important to look for when considering facial plastic surgeons include:
Board certification in both otolaryngology and facial plastic and reconstructive surgery
Privileges at a regional hospital or medical center
Active participation in professional associations such as the American Academy of Facial Plastic and Reconstructive Surgery
Fellowship training in facial plastic surgery
You'll also find that many of the finest facial plastic surgeons offer their expertise to charity organizations that provide facial reconstructive services for people who otherwise wouldn't have access to such procedures. I participate with groups such as Face to Face and Faces of Honor, which provide free surgical care to domestic violence victims, children suffering from facial deformities, and U.S. servicemen and women with facial injuries and scars.
If you take the time to check on a surgeon's qualifications prior to undergoing surgery, you'll have the peace of mind knowing you're in good hands.