Primera Plastic Surgery
1035 Primera Boulevard
Lake Mary, FL 32746

Phone: (407) 333-3040
Fax: (407) 333-3496

Mon–Fri: 9 a.m.–5 p.m.

Botox for Forehead Lines
*Keep in mind that each patient is unique and your results may vary.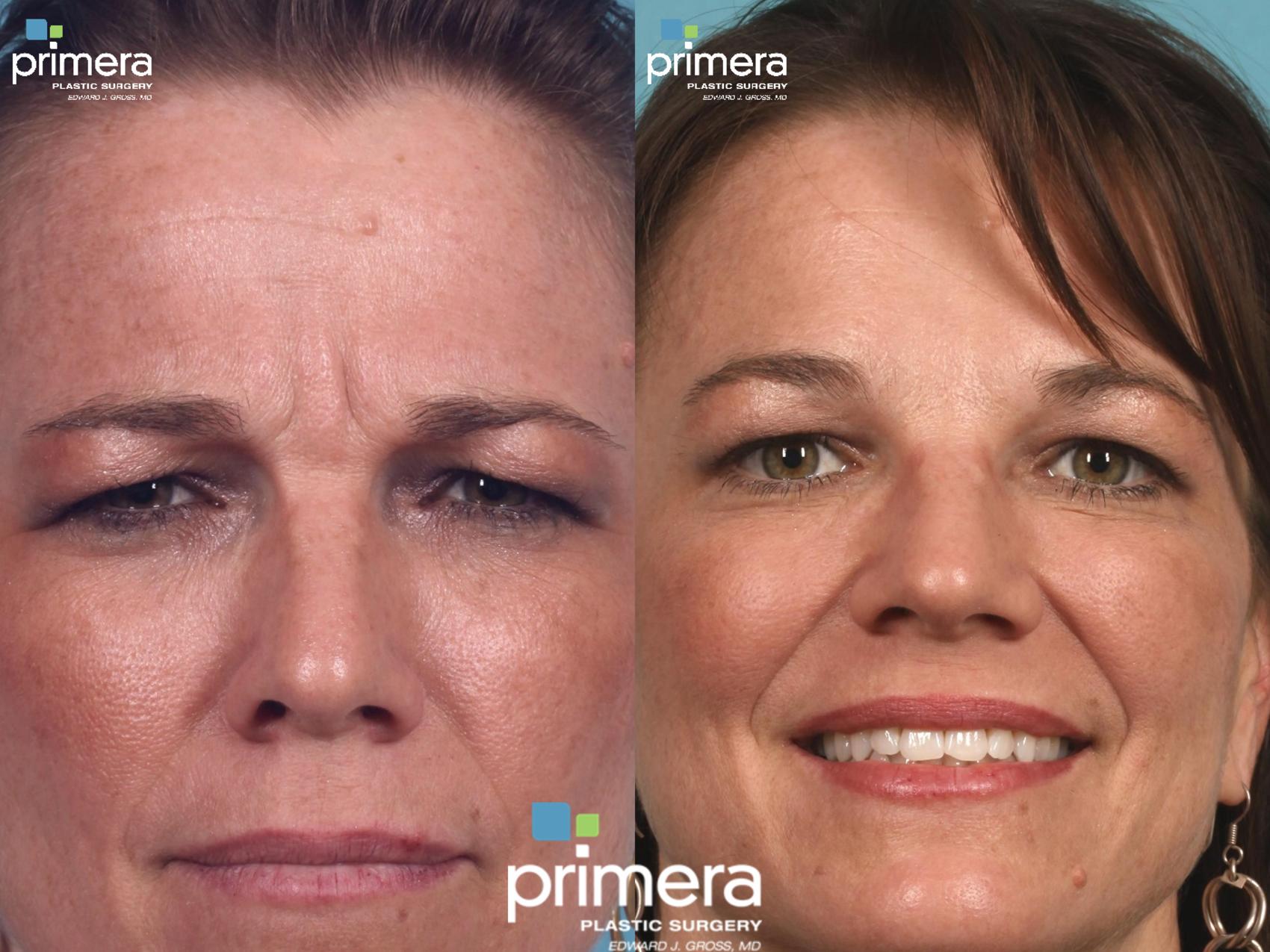 Before & After

Susan. Results 2 weeks after Botox treatment to forehead. These frown lines are also called the "11's" and controlled by the Corrugator Muscle. Following treatment, her eyes are brighter and the frown ability is reduced, making a more youthful appearance. She is very happy and has a natural expression, which is paramount. At Primera Plastic Surgery, we use FDA Approved medications for long lasting and natural results.
Surgeon: Edward J. Gross, MD
Back to Top