Primera Plastic Surgery
1035 Primera Boulevard
Lake Mary, FL 32746

Phone: (407) 333-3040
Fax: (407) 333-3496

Mon–Fri: 9 a.m.–5 p.m.
Sat: 9 a.m.–3 p.m. (Med Spa only)

Laser Skin Resurfacing (DOT CO2) Before & After Case 618
*Keep in mind that each patient is unique and your results may vary.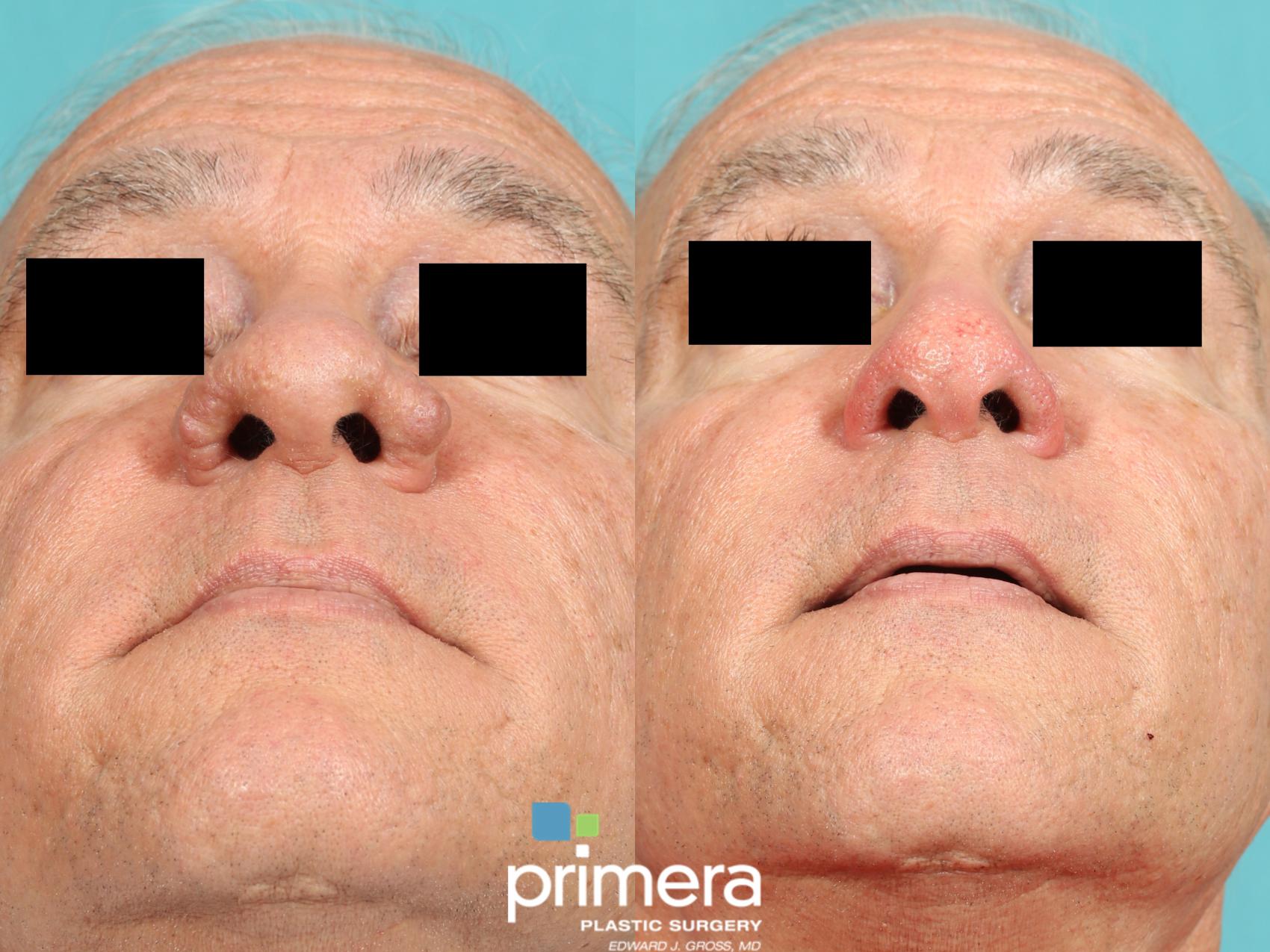 Rhinophyma Treatment- Orlando

Rhinophyma Treatment- Orlando. This Orlando-area man was bothered by an enlarged nose and thickened nostrils for several years. He was referred to us by his Dermatologist for laser therapy. A diagnosis of Rhinophyma was made and we treated him with the DOT CO2 resurfacing laser under local anesthesia, to achieve these results. Recovery was 2 weeks and he is very happy.
"Rhinophyma (aka Sebaceous gland hyperplasia of the nose) is an easily treatable condition using the DOT CO2 laser and is a highly effective technique", says Dr. Gross.
Procedures Performed
About This Patient
View All Patient Photos