Primera Plastic Surgery
1035 Primera Boulevard
Lake Mary, FL 32746

Phone: (407) 333-3040
Fax: (407) 333-3496

Mon–Fri: 9 a.m.–5 p.m.

Case #508
*Keep in mind that each patient is unique and your results may vary.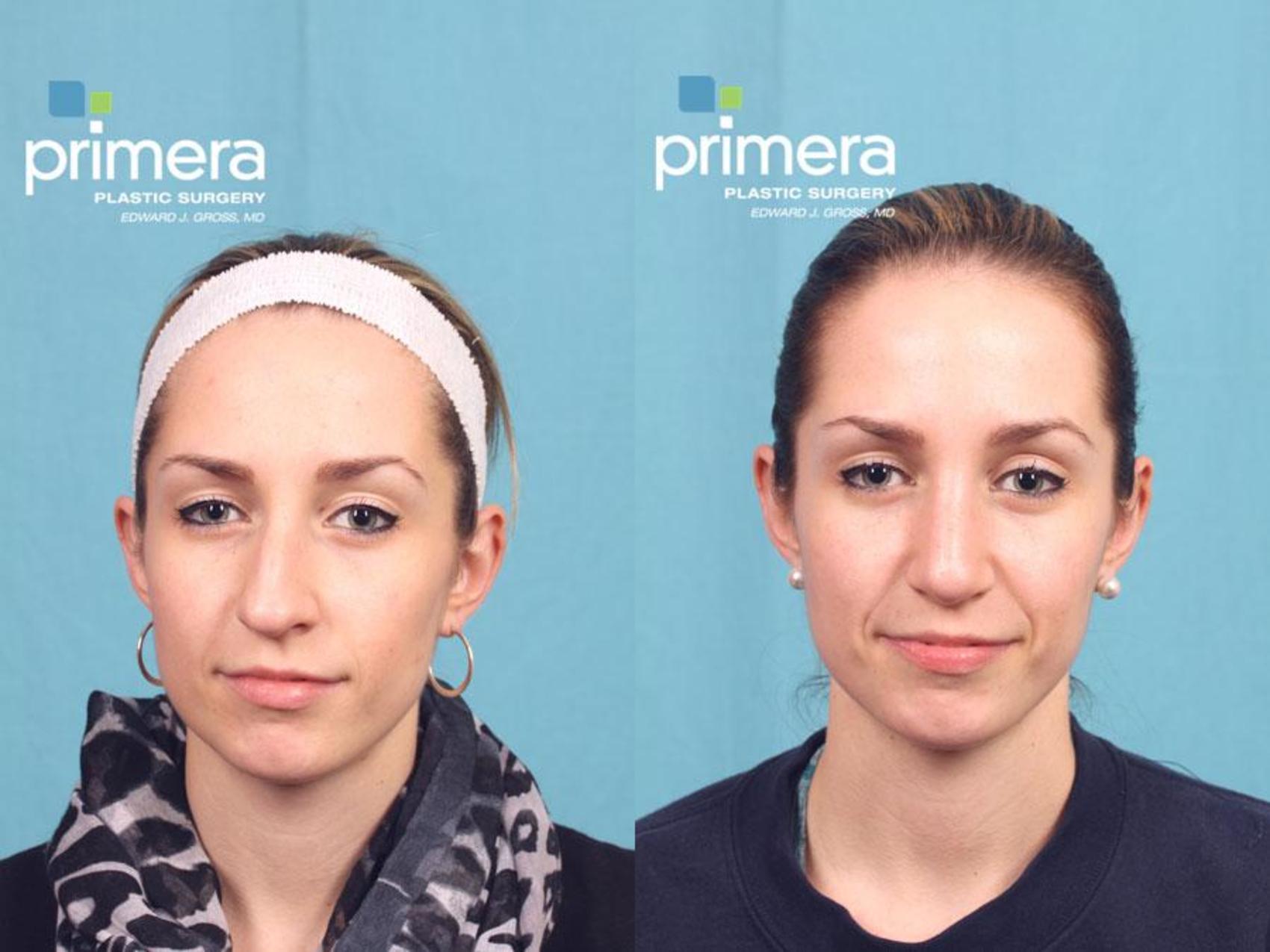 Before & After

Amanda | Nose Job | Orlando. This very pleasant 25 year old woman wanted her crooked nose fixed. She broke her nose age 16 playing soccer and the initial procedure did not correct her problem. In fact, her breathing got worse and then she consulted with Dr. Gross. He performed a cosmetic rhinoplasty with reduction tip-plasty, septal repositioning, bone spur removal, and cartilage grafting to correct her breathing and improve he appearance. She is very happy and also posted a testimonial video on Edward J. Gross MD YouTube channel.
Watch my YouTube video https://www.youtube.com/watch?v=tlQ_F36TmVI
Surgeon: Edward J. Gross, MD
Back to Top