Primera Plastic Surgery
1035 Primera Boulevard
Lake Mary, FL 32746

Phone: (407) 333-3040
Fax: (407) 333-3496

Mon–Fri: 9 a.m.–5 p.m.

Case #243
*Keep in mind that each patient is unique and your results may vary.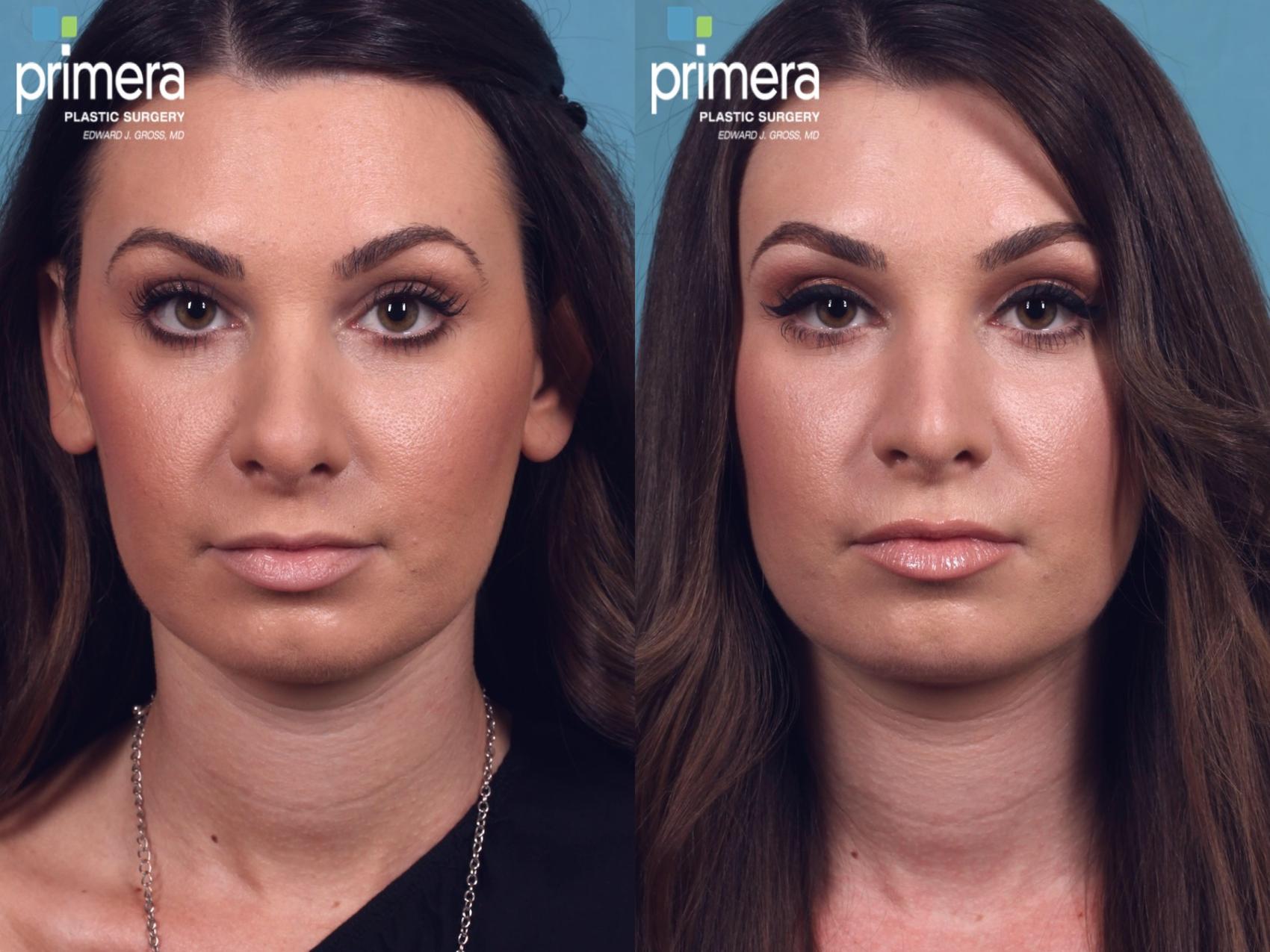 Before & After

Crista. Revision Rhinoplasty. After her first nose surgery, Crista had a round and full nasal tip and was imbalanced aesthetically. Dr. Gross refined her nose with Revision Rhinoplasty, tip plasty, scar tissue removal, and structural support to improve tip projection. She now has a more feminine and beautiful nose. Kenalog was used after surgery to reduce swelling and scar tissue in her nasal tip. Her tip is not full now. See photos with arrows.
Location: Orlando
Surgeon: Edward J. Gross, MD
Back to Top