Primera Plastic Surgery
1035 Primera Boulevard
Lake Mary, FL 32746

Phone: (407) 333-3040
Fax: (407) 333-3496

Mon–Fri: 9 a.m.–5 p.m.

Chemical Peel | Facelift
*Keep in mind that each patient is unique and your results may vary.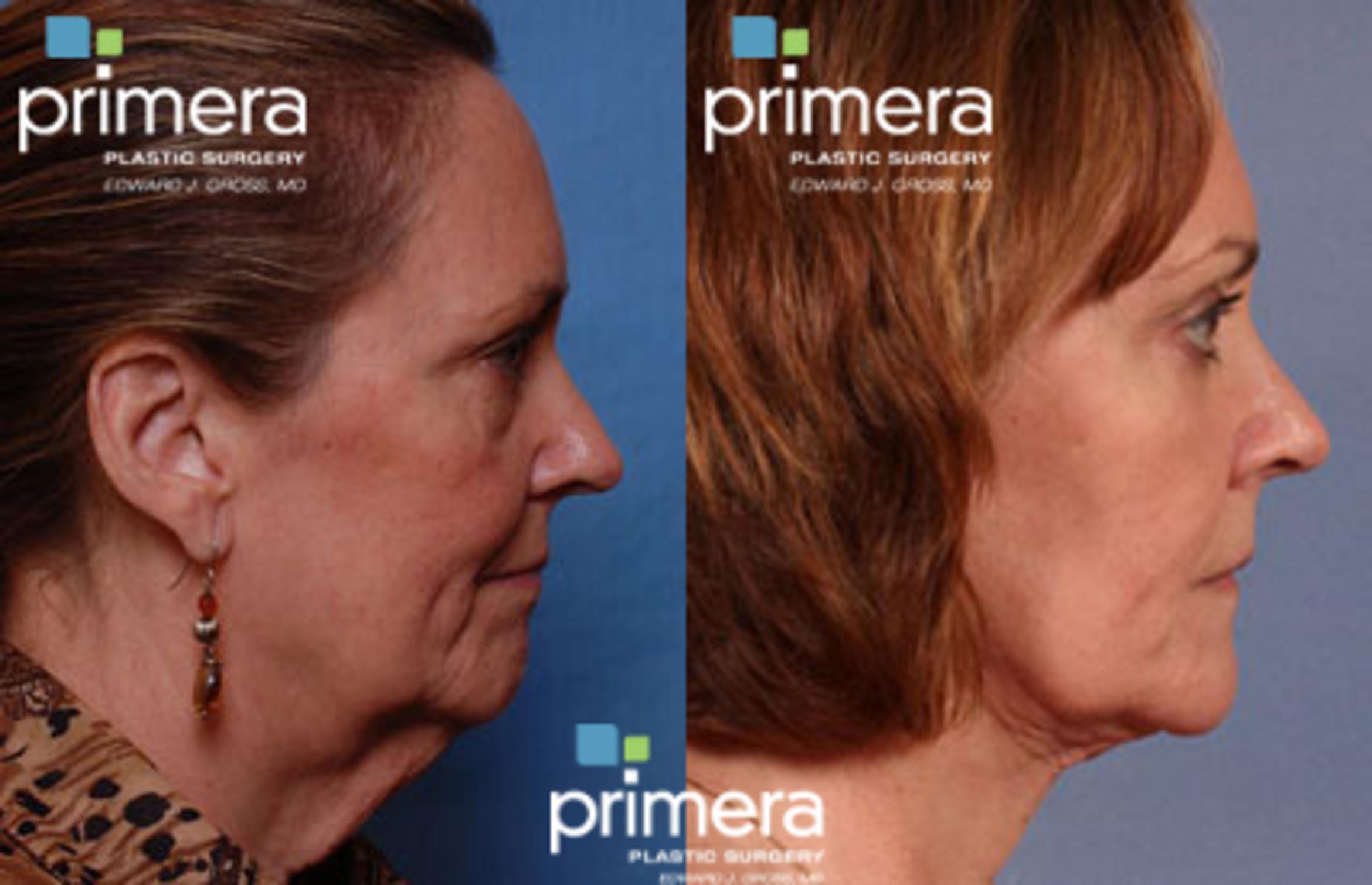 Before & After

Karen. Facelift and Chemical Peel. Karen went through successful gastric by-pass and lost over 100 pounds. She was bothered by a hanging neck and needed a confidence boost. Dr. Gross performed Facelift, Neck lift, Neck Lipo, and 35% TCA Chemical Peel. She is very happy.
Karen was bothered by an aging face and sagging neck skin. She was referred to our practice by Plastic Surgeon, Dr. Prevel, for specialty care. Dr. Gross performed a Minilift & Necklift (with muscle tightening) to deliver these very nice results.
Surgeon: Edward J. Gross, MD
Back to Top