Fibroblast Lift Therapy Is Now At Primera!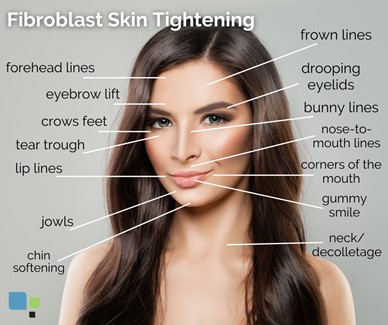 Fibroblast Lift therapy is an aesthetic treatment that is offered as an alternative therapy to tighten/firm and improve the overall appearance of skin. It is a technique that can tighten the skin without the need for invasive cosmetic treatments with amazing results.
The fibroblast lift therapy procedure, called "fibroblast" for short, can provide a nonsurgical alternative to improve the appearance of a wide range of concerns, including:
Acne scars
Age spots
Aging, sagging eyelids
Forehead frown lines and wrinkles
Gummy smile
Jowls
Seborrheic keratosis
Under eye bags and crow's feet
Wrinkled skin on the eyes, above the lips, jawline, and neck
You can learn more about this exciting procedure by requesting a consultation using our online form or calling our office at (407) 333-3095 to schedule an appointment.