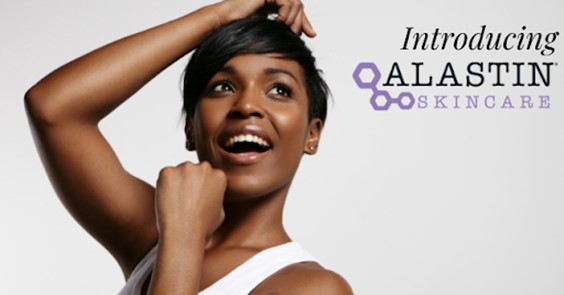 Alastin Skincare is clinically proven to not only help enhance cosmetic procedure results and reduce downtime, but also includes daily-use products that help to restore, rejuvenate and maintain healthy, glowing, youthful skin with the TriHex Technology®.
When your skin's ability to recycle and repair collagen and elastin begins to slow, ALASTIN Skincare® offers an innovative collection of specially formulated and clinically proven products to help restart the process. Meticulous clinical work and ingredient evaluation led to the development of TriHex Technology®, a combination of selected peptides and active botanicals that support the skin's ability to clear out damage caused by aging and the environment and replenish with new healthy collagen and elastin.
Whether the goal is to create an essential daily skincare regimen or to enhance the results of some of the most popular skin care procedures, ALASTIN Skincare® offers cruelty, paraben and gluten free solutions that promote fortified, healthy skin so patients can look refreshed and are free to feel fabulous, unfiltered and confident.